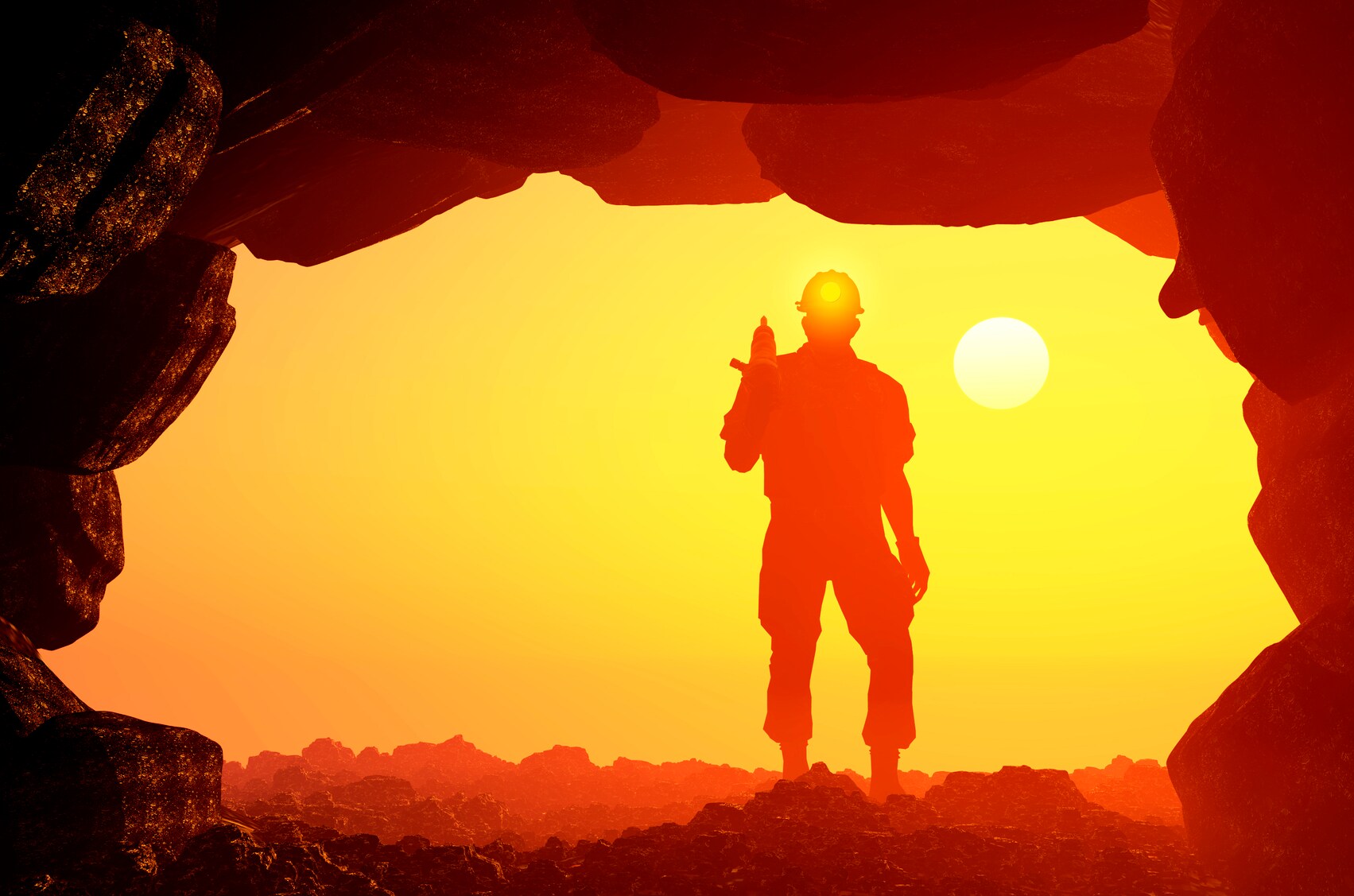 A recent report showed that our mining articles continue to be of interest months, even years, after they have been published. In fact, our top ten read articles are from 2013 and 2014. However, their content is still valid today. In case you were not one of our regular readers in those years, here are some of our most popular articles:
Pyrite: The Real Story Behind "Fool's Gold".
Pyrite is called "Fool's Gold" because it resembles gold to the untrained eye. While pyrite has a brass-yellow color and metallic luster similar to gold, pyrite is brittle and will break rather than bend as gold does. Gold leaves a yellow streak, while pyrite's streak is brownish black. Read more about this sulfide (FeS2) mineral here.

Industrial Diamonds – As Good as Gemstones, or Better?


Diamond is the hardest substance on earth and has the highest thermal conductivity of any material at room temperature, qualities needed for numerous industrial purposes. Diamond is used as an abrasive in grinding, drilling, cutting, and polishing, and has proven to be more cost-effective compared to other abrasives in many industrial processes because it cuts faster and lasts longer. Read more about the differences between synthetic and natural industrial diamonds here.

Determining the Origin and Authenticity of Gemstones using EDXRF


Mining for precious colored gemstones is rigorous and time-consuming because the deposits are few and when found, tend to be characterized by small quantities of gems scattered throughout a large amount of rock. Modern mining techniques are of little value in these circumstances, and the deposits are often too small to be profitable for major mine outfits, who leave them to small, independent miners who rely on the same manual techniques they have been using for decades. Nevertheless, in recent years, several major mining companies have entered the gemstone market with new strategies for employing modern mining practice. Read about how gemstones are found and how you can sure they are real here.

Increasing Clinker Quality through Automation


Clinker quality depends on raw material composition. If the raw materials are inappropriate, or if they are blended improperly, buildings and roads made from the concrete will have poor strength and durability. Recent examples can be found in countries such as China and Qatar where construction projects were suspended when it was discovered that low-quality concrete made from a faulty mix was being used. Read here to see how one company used online analysis and automated control to stablize the quality of their raw meal to regulate clinker quality.

PGNAA Improves Process and Quality Control in Cement Production


PGNAA analyzers are situated directly on the conveyor belt and penetrate the entire raw material cross-section, providing minute-by-minute, uniform measurement of the entire material stream, not just a sample. Surface analysis technologies such as XRF, X-ray diffraction (XRD), and other spectral analysis technologies measure limited depths and surface areas that may not be representative of the entire amount of material on the belt. With PGNAA, sample errors are reduced, and the high-frequency of analysis helps reduce variation in material quality. Read more about PGNAA and how it improves stockpile and raw mix control.

Five Common Myths about Portable XRF Analyzers


Today's portable and handheld XRF analyzers have become the standard for instant elemental analysis in a wide range of applications in any field environment, yet misperceptions persist about the capabilities of these instruments. Read this post in which we examine some of the most common myths about portable XRF analyzers.

From Tailings to Treasure? A New Mother Lode


Some mining companies are figuring out ways to turn tailings to profits with novel reprocessing technologies to extract valuable metals from the waste.To accurately identify minerals within tailings, geologists turn to analytical technologies including both laboratory and portable X-ray fluorescence (XRF) instruments. Read this post to see how portable XRF analyzers provide fast, accurate analysis of tailings to quickly and easily gauge the efficiency of extraction and enrichment processes.

Portable XRF Analyzers Lead the Way…to Gold
Today, portable XRF is used in various stages of gold exploration and mining including grass-root exploration (particularly using pathfinder elements), finding source of gold in stream sediments, core logging, identification of lithologies, and even grade control. Read how geologists used portable XRF analysis as a direct check on the identification of lithology and base metal anomalies used in gold exploration.

Mining Automation: What Does the Future Hold?


(This was an update to Is Automation the Future of Mining?) Modern mining companies looking to improve operational efficiency rely on sophisticated laboratory information management systems (LIMS) for quality control, increased productivity, data management, and compliance with product and environmental safety standards. In addition, remote monitoring and control of equipment is also being automated. Read the latest post.

Coal Blending Strategies Reduce Costs and Improve Quality


With more consistent quality, mine personnel are able to meet their customers' quality specifications, thus building on their reputation as a consistent, reliable supplier. In addition, they give the mine and the prep plant much more operational flexibility to handle wider ranges in source quality and still meet contract specifications. Read how On-line coal analyzers are used when variations in coal quality necessitates accurately sorting, separating, and blending the coal to meet customer specifications.
Make sure you subscribe to get the latest mining blog articles. Then let us know which ones are your favorites.