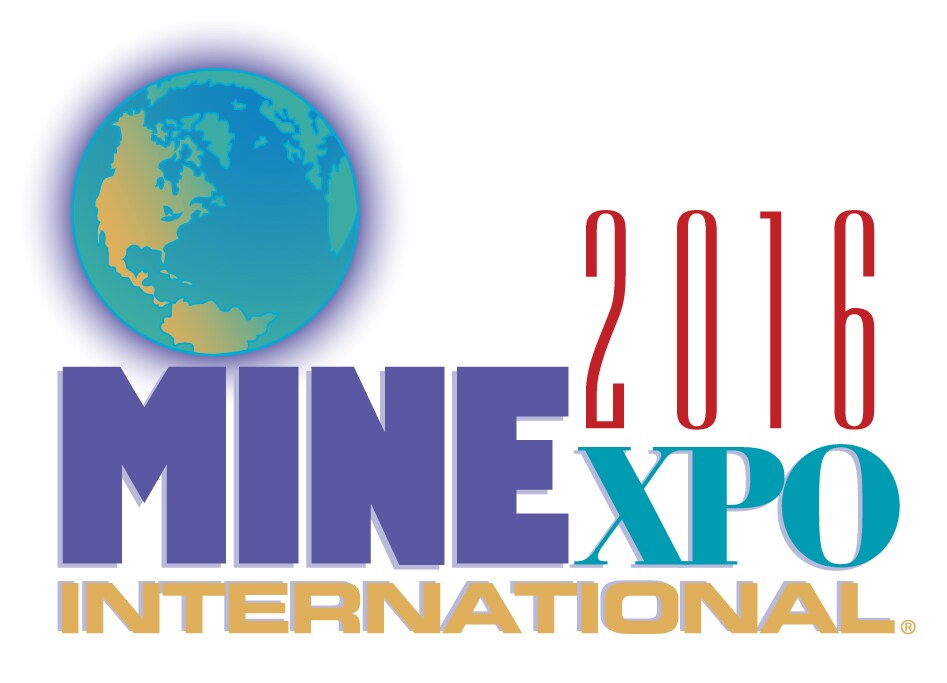 There are very few places where you can find 1800 companies involved in the mining industry under one roof. Actually in this case it's not just one roof; it's twelve different indoor and outdoor locations in one event. MINExpo touts itself as the largest show of its kind in the world that represents all major mining regions. If you are involved in exploration, mine site development, open pit mining, underground mining, smelting and refining, processing and preparation, or reclamation, then Las Vegas is the place to be September 26-28, 2016.
It doesn't matter if you are involved with coal, industrial/nonmetallic minerals, precious metals, ferrous/nonferrous metals, sand, gravel or stone. MINExpo provides twenty educational sessions, informative presentations, and hundreds of demonstrations of the latest equipment and technology for the mining industry.
Personally, I believe MINExpo is a great show because it draws attendees from all over the world looking for the latest in technology. Because it only occurs once every four years it draws record numbers of exhibitors and attendees alike. The schedule is packed each day with educational and networking opportunities. It's the place to be if you have anything to do with the mining industry.
You will want to get to the opening session early as seating is first-come, first served. The Opening Session brings together mining industry leaders to discuss the impacts of recent market conditions and the industry's significant role in global development, prosperity and sustainability. The show website lists the moderator as Nina Easton, a Fox News analyst and chair, who was named Fortune Most Powerful Women International. The session participants from leading equipment manufacturers, energy companies, and resource industries will hopefully share their knowledge about the industry's outlook. Tuesday's National Mining Association Perspective event will probably attract a large crowd anxious to hear about the national issues impacting US mining.
We will be at Booth 1561 (in the North Hall) showing our comprehensive portfolio of analysis and material handling solutions to maximize the efficiency of your exploration activities and mining operations. Ask our experts about the latest in air quality monitoring equipment, density and level gauges, weighbelt feeders, and material sampling equipment. You can even get a sneak peek at our lightest handheld XRF analyzer that features a compact design and advanced electronics that allow the x-ray source and fluorescence detector to be closer to the sample, improving limits of detection and shortening measurement time, especially for light elements.
These exploration and processing technologies are key to improving product quality and integrity, maximizing resources, and meeting customer specifications. MINExpo is the perfect show to discover ways to gain efficiencies, improve effectiveness, and ultimately, run more profitable operations with proven mining solutions.
With all that is available to see at the show, you might not get a chance to explore outside the expo sites. However, if you get a chance to spend some extra time in Vegas, you may struggle trying to decide what to do first. I strongly recommend visiting the LINQ area on the middle of the strip. This area offers great restaurants, shopping and if you get a chance to spend the evening, I highly recommend a ride on the High Roller attraction which provides spectacular views of the strip especially when it is all lit up at night.
A favorite restaurant of mine is a Mediterranean restaurant called Marrakech, located just off the strip on Paradise Road. From the moment you walk through the velvet curtain to enter the "tent" you are transported to Morocco which is evident in the décor, the music, the belly dancers and best of all the six course meal which is served family style. It is a wonderful experience for small or large groups with great service and a friendly staff. I try to visit every time I am in Vegas.
If you can't get to the restaurant, the strip, or even to the show, you can still learn about the latest technology and what's happening at MINExpo. Get twitter feeds using #MINExpo16 and #mine16. Here's a page of the equipment we will be showing at the booth. Also check out our Cement, Coal & Minerals Learning Center which is full of free scientific application notes, case studies, videos, webinars and white papers for the coal, minerals, and cement industries.
MINExpo is about "engaging with experts on the show floor and in education sessions to help you solve the challenges you face daily and the ones you see on the horizon." Hope to see you there.
Show Details:
MINExpo INTERNATIONAL® 2016
September 26-28, 2016
Booth 1561 (North Hall)
Las Vegas, Nevada USA