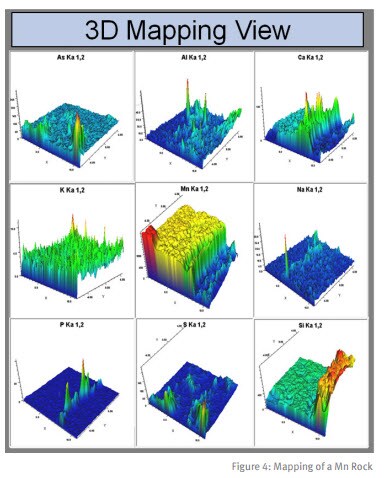 Sample analysis with handheld XRF offers a substantial advantage in mining operations by providing immediate feedback for quick decision making on site. Real-time analysis with handheld XRF analyzers is also a good way to prequalify samples for off-site lab analysis to ensure only the best samples are evaluated. To understand more about the difference between handheld XRF and lab-based XRF analysis, read the blog, Laboratory-based XRF vs. Handheld XRF: What's the Difference?

When it comes to off-site lab analysis, Wavelength Dispersive X-ray Fluorescence (WDXRF) instruments are employed in geology laboratories to evaluate materials and products with wide elemental coverage, wide concentration ranges and varied samples matrices. Some examples include the analysis of samples at various stages during mineral processing for quality control, and optimization of the recovery rate. WDXRF also has important applications in detecting penalty and waste elements in iron ore that dilute the overall grade of the ore, change the physical properties of iron and, impede the proper operation of the smelting facility.
Lab XRF instruments are often used for geochemical sample analysis to determine whether or not further exploration is warranted and if so, where the most potentially productive deposits may be. To learn more, read WDXRF Successful for Complete Soil and Sediment Analysis.
WDXRF with small spot analysis is an excellent technique in multi-element determination in geochemical mapping. Read WDXRF as an Investigative and Analytical Tool for Geochemical Mapping to learn why.
What features should you look for when purchasing a Wavelength Dispersive X-ray Fluorescence (WDXRF) spectrometer for advanced materials characterization of your mining materials? Read this post and watch the video to find out.
Comment below if you have a particular mining analysis to do and wonder if WDXRF is appropriate.