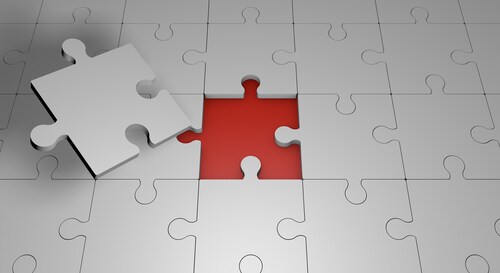 The mission of the Chromosome-Centric Human Proteome Project (C-HPP) is the pursuit of missing proteins, or evidence pertaining to the 2,949 protein-coding genes that still lack protein-level data. The difficulty associated with identifying these missing proteins almost certainly relates to intrinsic properties of the proteins themselves—like abundance, molecular weight and hydrophobicity. Tissue transcript analysis and gene expression analysis have highlighted testis tissue as particularly rich in terms of gene expression and therefore a likely source of missing proteins.
While chasing these missing proteins, investigators rely largely on mass spectrometry (MS). Advances in MS technology (i.e., resolution, sensitivity, scanning rate and dynamic range) render next-generation instruments powerful resources for this venture. Wei et al. (2016) recently used a Q Exactive HF Hybrid Quadrupole-Orbitrap mass spectrometer (Thermo Scientific) to survey testis tissue, searching for low-abundance missing proteins.1 They noted that optimized features of this instrument (e.g., stronger field strength, shorter acquisition time, higher resolution, faster scan cycles) make it ideal for missing-protein studies.
The research team applied the Q Exactive HF system to three testis tissues separated using two methods, tricine- and glycine-based sodium dodecyl sulfate polyacrylamide gel electrophoresis (SDS-PAGE). They used the reported detections made by an LTQ Orbitrap Velos mass spectrometer (Thermo Scientific) over the past year (7,049,718 MS2 scans) to drive the identifications here, ultimately identifying 8,526 proteins (125,792 peptides) via the Q Exactive HF system. This compared with 7,537 protein identifications made with the Velos system.
The team noted unique protein identifications depending on the separation method, with 598 unique proteins (7.6%) associated with glycine-SDS-PAGE and 160 unique proteins (1.3%) associated with tricine-SDS-PAGE.
The researchers also looked at individually expressed proteins and observed 326, 123 and 77 unique proteins for the separate individuals represented by the three testis tissues. Of the total identified proteins, 7,195 (84%) overlapped in the three samples.
When comparing the two MS instruments, the team reported that the Q Exactive HF system (with glycine-SDS-PAGE separation) detected 14% more proteins (17% more peptides), 67% more MS2 spectra, 24% more peptide spectrum matches and 13% more protein groups. The data obtained from the Q Exactive HF and Velos instruments also indicated unique protein identifications (1,230 and 240 proteins, respectively).
Finally, Wei et al. looked specifically at missing proteins. They reported detection of 81 missing proteins, including 32 common identifications as well as 42 and seven unique identifications for the Q Exactive HF and Velos instruments, respectively. A notable 51 of the missing proteins were novel missing-protein identifications. The team applied strict filtering (manual checking, isobaric filtering, single amino acid variants filtering) and determined that 47 of the identified missing proteins were highly credible.
The team turned to UniProt online to explore functional annotation and found 26 missing proteins (55.3%) already annotated. The team reported that most missing proteins related to mRNA processes. Of the highly credible missing proteins, 11 stood out as testis-specific. These included proteins related to spermatogenesis (Q9BWV3, P0C5Z0, A6NEQ0 and O14598) and bonding to zinc, DNA or RNA (Q9BWV3, P0C5Z0 and A6NEQ0, respectively).
Overall, the researchers reported deeper proteome coverage using the higher-sensitivity, higher-resolution Q Exactive HF instrument. They note its particular utility for exploring low-abundance missing proteins and recommend its application in other tissues. They further indicate that their associated labs continue to explore functional categories for the unannotated missing proteins identified here.
Reference
1. Wei, W., et al. (2016) "Deep coverage proteomics identifies more low-abundance missing proteins in human testis tissue with Q‑Exactive HF mass spectrometer," Journal of Proteome Research, 15(11) (pp. 3988–3997), doi: 10.1021/acs.jproteome.6b00390.