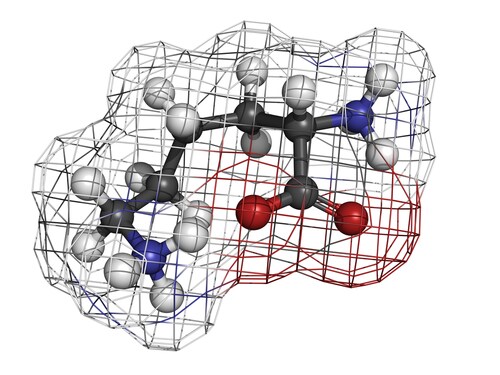 Minogue et al. (2015) recently published a multiplexed quantitative proteomics technique for data-independent acquisition (DIA).1 Using neutron-encoded (NeuCode) stable isotope labeling with amino acids in cell culture (SILAC), the team enabled a highly reproducible and quantitative 2-plex assay (NeuCoDIA) that identified between 85.9% and 95.4% of peptides.
The principles behind DIA for mass spectrometry (MS)-based proteomics approaches such as SWATH rely on repetitive sampling within discrete m/z (mass-to-charge ratios) ranges of peptide precursors. Compared to data-dependent acquisition (DDA), which uses MS1 survey scans for onward tandem MS (MS/MS) analysis, DIA is more sensitive and reproducible for large data sets. Until recently, however, scientists have found it unsuitable for multiplexed quantitative methods such as isobaric tagging and SILAC. Moreover, it lacks the sensitivity of selected reaction monitoring (SRM) or parallel reaction monitoring (PRM) assays.
Using a mixed yeast culture grown in the presence of labeled isotopologues of the amino acid lysine (NeuCode), the research team first validated the NeuCoDIA workflow, comparing it with results obtained from a traditional DDA approach. After extracting the cell contents, they enzymatically digested the preparations with Lys-C to ensure lysine retention in resulting fragments. The team then subjected the resulting peptide mix to liquid chromatography−mass spectrometry (LC-MS/MS) using an EASY nLC liquid chromatograph coupled to an Orbitrap Fusion Tribrid mass spectrometer (both Thermo Scientific).
The MS workflow used survey scans prior to MS/MS for precursor isolation with fragmentation via Higher-energy collisional dissociation (HCD) for ion trap analysis and then MS/MS scans via the Orbitrap Fusion Tribrid instrument. In this way, the researchers combined DDA peptide identification and NeuCoDIA quantitation steps in a single instrument. The team also performed NeuCode quantification using MS1 scans followed by HCD and then ion trap analysis for comparison and verification.
During the validation steps, the researchers found they could recognize the subtle mass differences between the different lysine isotopologues and closely spaced NeuCode identities once they optimized run times and detection methods. Furthermore, from their limited multiplex run, the team could pick out the NeuCode signals in the C-terminus fragments and see that the differences in mass so generated did not spread between the isolation windows. In this way, the NeuCoDIA avoided further complicating the already complex MS2 scans.
Having achieved good identification rates and reproducibility, Minogue et al. turned to further testing of their workflow in a dynamic physiological system, looking at muscle proteome changes in mouse C2C12 myoblast/myotube differentiation cultures. This system shows a changeover to mitochondrial respiration as a developmental switch during myoblast differentiation and is thus a good resource for studying proteome changes.
Using the same NeuCoDIA workflow, labeling the cultures with the NeuCode lysine isotopologues, the LC-MS/MS data showed dynamic peptide changes as the myoblast progenitors developed into myotubes. The researchers documented changes in differential peptide abundances in pre- and post-differentiation cultures as myoblast respiratory enzymes switched to mitochondrial-based metabolism.
With their initial investigation of multiplexed assays with a NeuCoDIA workflow, Minogue et al. conclude that the reduction in data noise in addition to the precision and accuracy seen with this new technique make it suitable for additional applications. They suggest that this method shows potential for higher levels of DIA multiplexing in addition to extending its workflow for SWATH-MS analyses.
Reference
1. Minogue, C.E., et al. (2015, January) "Multiplexed quantification for data-independent acquisition," Analytical Chemistry, 87 (pp. 2570−75), doi: 10.1021/ac503593d.
Post Author: Amanda Maxwell. Mixed media artist; blogger and social media communicator; clinical scientist and writer.
A digital space explorer, engaging readers by translating complex theories and subjects creatively into everyday language.