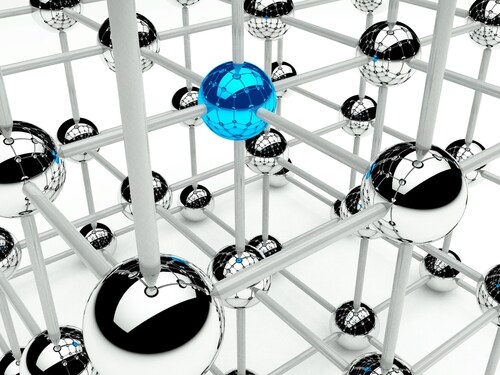 Focusing on cardiovascular research, Arrell and Terzic (2012) serve up a good reminder of why a network-based systems proteomics approach is ideal for examining proteomics data.1 The two authors present an overview of the different approaches, illustrating, with respect to experimental outcome, the immense value of mapping out the proteomic landscape.
With rapid improvements in mass spectrometry instrumentation for proteomics research, the researchers suggest that the rise in data output has outpaced mere manual exploration that concentrates on single proteins or limited clusters. Larger data sets, they explain, can place results within a wider context of cellular or tissue behavior at a single time point or over multiple instances. Because proteins work within these networks, the use of such data to establish the networks can define wider interactions and biological processes.
Arrell and Terzic introduce their review with an overview of a standard workflow for proteomic analysis, from sample preparation to analyte identification from the output data. They also include a useful glossary of network and systems terminology as a helpful refresher.
The authors describe the initial process as proteomic cartography, neatly introducing the reader to the whole mapping process of quantitative cataloging or quantitative comparison that comprises current proteomic workflows.
The next step, they continue, is the use of systems algorithms, which they describe as "assembling proteomics data in functional contexts." This process involves the creation of data groups that cluster the identified proteins according to functional pathway and biological behavior, in order to highlight interrelationships among proteins. It also includes functional ontology classification, which places individual proteins within their biological contexts.
This is developed by further clustering according to biological process, cellular localization or molecular function—for example, using tools such as GO (Gene Ontology) or pathway analyses for cross-referencing among other databases.
The researcher can extend functional categorization using pathway analysis algorithms such as IPA (Ingenuity Pathways Analysis), which delineate functional enrichments within the data and suggest future investigation. IPA, for example, matches the observed data with those contained within the Ingenuity Pathways Knowledge Base, a manually curated list of protein–protein interactions, signaling pathways and gene regulatory pathways, among others. By prioritizing the most likely candidates (as indicated by changes in the proteome), researchers should use the networks generated during this step to establish future experimental design.
Complex network analysis is also valuable in working with network-based systems pathways. Tools such as Cytoscape, a comprehensive Graph Visualization Software References-listed application, will place the observed protein network interactions in context, using plugins like BiNGO to show which cellular processes, biological processes or cellular locations are overrepresented in the experimental situation.
As a tool available to researchers, Arrell and Terzic recommend that a network-based systems analysis approach is important for advancing proteomics research. They note, however, that alongside this approach, researchers must ensure adequate attention to detail, in order to obtain meaningful and accurate data from their experiments. Furthermore, the authors note that better integration with other high-throughput sources of experimental data would enable improved insights into physiological and pathological processes. For efficient and effective network-based systems proteomics analysis, researchers must learn to incorporate data from a variety of sources.
Reference
1. Arrell, D.K., and Terzic, A. (2012) "Systems proteomics for translational network medicine," Circulation: Cardiovascular Genetics, 5 (p. 478), doi: 10.1161/CIRCGENETICS.110.958991.
Post Author: Amanda Maxwell. Mixed media artist; blogger and social media communicator; clinical scientist and writer.
A digital space explorer, engaging readers by translating complex theories and subjects creatively into everyday language.