When you're a scientist, time is precious and multitasking is unavoidable.
Case in point: the need to run and set up multiple experiments simultaneously. I remember the arduous process of signing up for shared instruments, waiting for the next machine, and wasting hours walking between buildings just to see if the instrument was in use. Sound familiar?
If you've ever thought, surely there must be a better way, you're right! Just as our handheld personal devices connect us to the world outside, they can now also connect us to our lab instruments—through Thermo Fisher Cloud mobile applications. But that's not all. Here are five ways your Cloud connected instrument can help save time and make your lab life easier.
1. Transfer data directly from instrument to device

When compatible instruments are synced to the Cloud, raw data sets can be automatically uploaded to your Cloud account as they are generated. So, no more running back and forth between your instrument and your desk to transfer raw data files.
Don't have a Cloud-compatible instrument? Don't worry. You can still easily transport your raw data files from your desktop to your Cloud account using the Cloud Connect Utility (CCU) app.
Alright, you've got your data files transferred to your device, what if you then need to share those files with your collaborator? With Thermo Fisher Cloud you can share data files with other users on campus or around the world. You can share experiments, protocols, data sets, project folders, and much more, with one person or an entire group. You can also unshare files at any time, and track which files have been shared and with whom.
2. Monitor your runs remotely.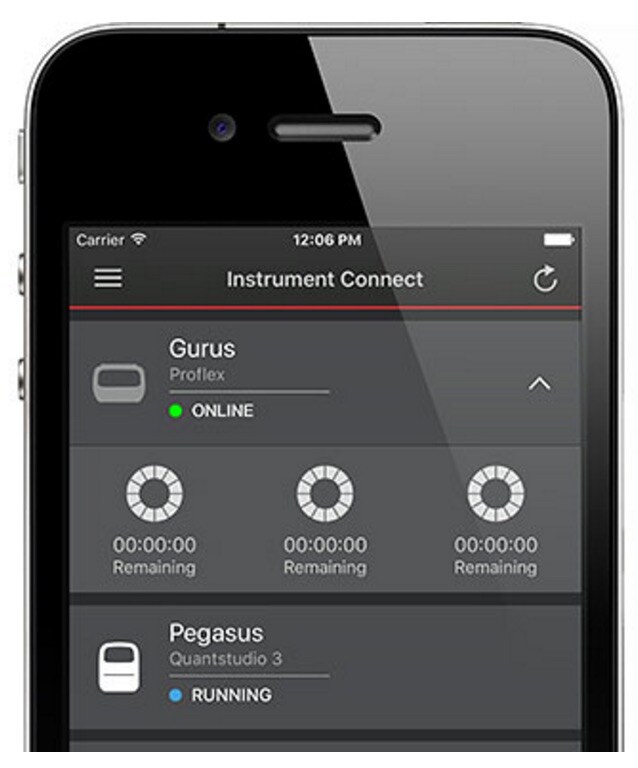 The Instrument Connect app lets you check your amplification plots and instrument availability in real time for your Cloud-enabled instruments. Imagine setting up your run at 6:00 p.m. and then checking on your data, analyzing your data, and planning your experiment for the next day—all from the comfort of your home!
Not only can you monitor and access your data, but a lab technician can start an experiment and your principal investigator/ bioinformatician can follow up with an analysis of the results. With remote instrument access, you can retrieve data with your mobile app and Wi-Fi connection, and watch your run in real time to help make sure you didn't miss anything.
3. Analyze more data, faster on a single platform.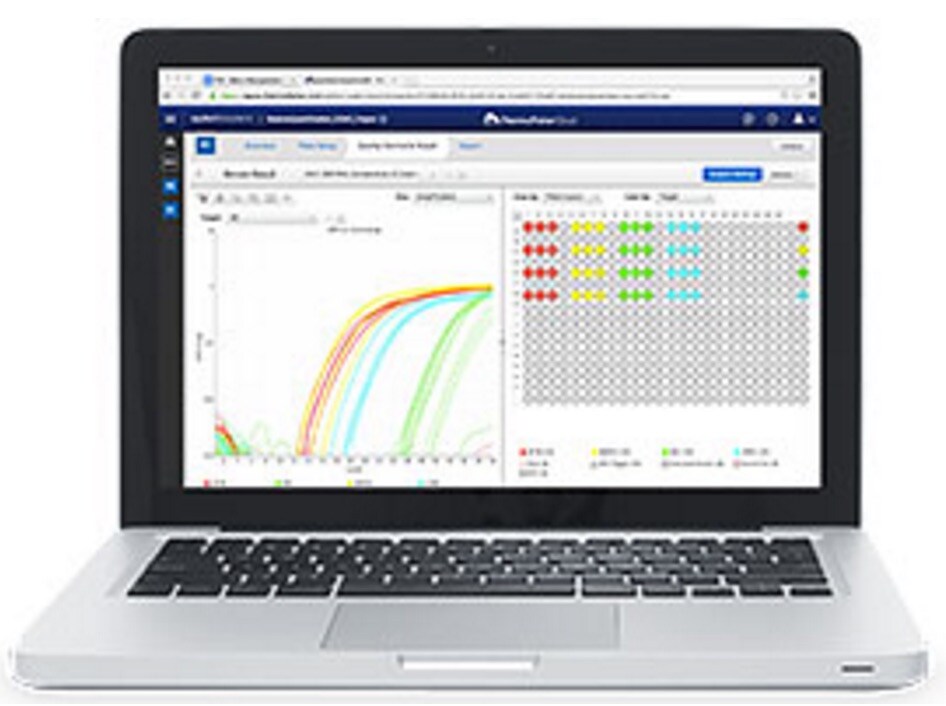 We offer analysis software for applications including Real-Time PCR, Next-Generation Sequencing and Sanger sequencing to answer your research needs. With the Thermo Fisher Cloud, you can access your raw data and perform analysis using web-based application modules for both windows PC and MAC iOS, without the need to physically go to your instrument to collect your data.
When you can analyze more data faster and perform various kinds of preliminary analysis all on a single platform, this gives you back those valuable hours spent trying to find the right tools and analyzing your data.
4. Securely store your data.
When working with sensitive samples and competitive research projects, you should be confident that your data is stored securely. The Thermo Fisher Cloud is designed to help you protect your life's work, minimizing the need for external sharing hardware like flash drives that are vulnerable to viruses, corruption, and being misplaced.
The Thermo Fisher Cloud stores your encrypted data in a secure location. And with Cloud access, you can allow automatic firmware updates directly from your Cloud-connected instrument. So no more time wasted trying to organize or find those flash drives for data – when all your data can be easily stored and found in one place.
5. Take advantage of free data storage.
Who doesn't like free storage? Free storage always means less time spent thinking of how and where you can store those massive data files. So with that said, fast-track the approval process and try out Cloud now. Get 10 GB of storage for free and more when you purchase a Cloud-enabled instrument. Try it today!
Click here to learn more about the Instrument Connect Mobile app
For Research Use only. Not for use in diagnostic procedures