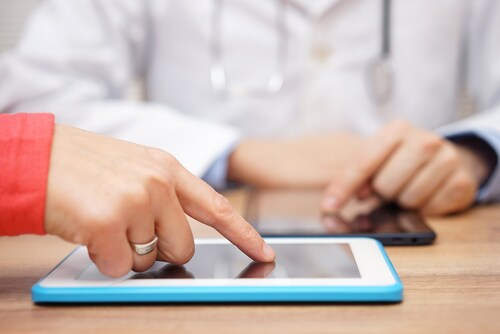 The goal of the Global Alliance for Genomics and Health (GA4GH) is to accelerate progress in human health by establishing a common framework for projects that demonstrate the value of open data sharing. In doing so, the GA4GH has made critical progress toward data sharing in developing the Framework for Responsible Sharing of Genomic and Health-Related Data. Rahimzadeh et al. (2016)1 discuss the human rights pillars underlying the framework, the way it is using data governance policy, and the way it envisions data sharing into the future.
Article 27 of the UN Declaration of Human Rights states that all humans have a right to benefit from the fruits of medical progress, and that all scientists have the right to be recognized for their contributions.2 The GA4GH has incorporated this principle into its framework and has translated it into four foundational principles:
Res

pect individuals, families and communities
Advance research and scientific knowledge
Promote health, well-being and the fair distribution of benefits
Foster trust, integrity and reciprocity
The GA4GH used the Beacon Project, the BRCA Challenge and Matchmaker Exchange to pilot and demonstrate the efficacy of these principles in practice. To do so, researchers categorized "sensitive data" according to ethical, legal and social implications (ELSI) status, which they used to distinguish between degrees of sensitivity of data recognized in policy and law.
The Beacon Project is a public Web service designed to respond to simple researcher queries such as ''Do you have record of any genomes with an 'A' at position 100,735 on chromosome 3?" It makes connections between researchers with a common need for specific genomic information. There are currently 47 Beacons worldwide connecting researchers so that they can effectively share data.
The BRCA Challenge is a large-scale international sharing platform that brings together data on BRCA variants. In the future, the BRCA Challenge platform will couple sequence variation to scientific and medical evidence to improve patient diagnosis and prevention. It fosters responsible international cancer data collection, curation and sharing. The platform operationalizes elements of the GA4GH framework in the areas of consent, liability, health privacy, data protection and access, clinical practice, genetic testing, and patient advocacy.
The Matchmaker Exchange demonstration project is a collaboration between the International Rare Diseases Research Consortium (IRDiRC) and the Clinical Genome Resource (ClinGen) program. It is a federated platform to facilitate matching cases with similar phenotypic and genotypic profiles. To do so, it uses standardized application programming interfaces (APIs) and procedural conventions. It fits within the framework by having a tiered consent policy.
The authors note that the number of projects involved in the GA4GH is growing, as are their memberships. They are also as diversifying in sectors and geography. The GA4GH also now has a task team that is looking at ethics reviews across the board. The team will pilot models that transform human-readable information (such as consent forms, photos or pdf files) into a format that can be read and processed by a computer. Through collaboration, the GA4GH hopes to foster continued collaboration and integration of science with policy to remove barriers to data sharing.
Reference
1. Rahimzadeh, V., et al. (2016) "An international framework for data sharing: Moving forward with the Global Alliance for Genomics and Health", Biopreservation and Biobanking, 14(3) (pp. 256–259).