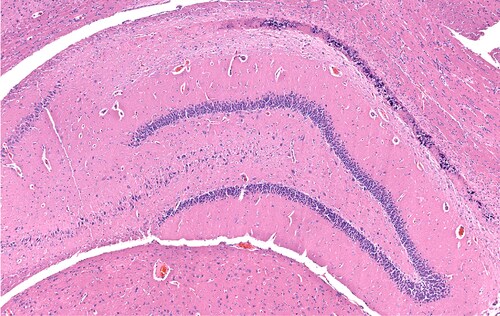 Classically, life stops at death; however, cellular processes such as enzyme activity continue. This postmortem phenomenon may bias accurate protein and peptide content assessment depending on how researchers handle tissue collection during harvesting. Enzymes can also reactivate during thawing and freezing cycles of sample preparation. As a result, many researchers choose to stabilize tissue by inactivating enzymes through heat treatment (conductive or microwave), or with additives such as protease inhibitors and acidifying agents. Segerström, Gustavsson and Nylander (2016) recently evaluated a simple benchtop process that can help researchers with effective peptide stabilization, thus ensuring consistent tissue preparation for biobanking and subsequent analysis.1
The research team chose to evaluate the effect of the process, conductive heat transfer, on levels of endogenous opioids in brain tissue. They also evaluated the effect of various simplified extraction processes on opioid abundance, using these during tissue dissection in conjunction with the heat stabilization procedure. They harvested brain tissue, either whole organ or dissected, to isolate the hypothalamus, striatum and cingulate cortex, following decapitation of seven-week-old male Wistar rats. The team stored all tissues and preparations at −80°C, completing extractions within a week.
Segerström et al. performed conductive heat transfer stabilization using a commercial benchtop instrument at the following time points:
On removal from the calvarium (whole brain)
Following dissection into region (hypothalamus, striatum or cingulate

cortex)

Following dissection but after being kept at room temperature for two hours and before freezing at −80°C

Unstabilized tissue on removal from −80°C for thawing
Following standard extraction protocols, the team assayed triplicate tissue preparations for endogenous opioids dynorphin B (DYNB), Leu-enkephalin-Arg6 (LARG) and Met-enkephalin-Arg6-Phe7 (MEAP) by immunoassay. They found regional alterations in opioid abundance that could affect experimental results. The region-specific effects of stabilization on peptide abundance seemed most pronounced for levels of MEAP. However, stabilized tissue maintained at room temperature for two hours prior to −80°C storage showed no changes compared to samples frozen immediately after removal and stabilization.
In addition to the standard protocol for peptide extraction, the team compared opioid levels obtained with four different methods, using pooled hypothalamus homogenates for each assessment:
Standard procedure (1 M acetic acid with two heating periods to 95°C)
1 M acetic acid at 95°C
1 M acetic acid at room temperature
0.25% acetic acid at room temperature
Methanol/water/acetic acid at room temperature
Immunoassay for the three endogenous opioids showed no difference between extraction methods.
From these results, Segerström et al. suggest that there is a risk that sample degradation could affect experimental results for measuring endogenous opioid levels in brain tissue. They therefore advise that steps should be taken by researchers to minimize this. The team proposes that conductive heat treatment using the benchtop processor evaluated in the paper is a simple and valuable tool for achieving this. They also note that rapid freezing immediately after tissue harvesting is apparently unnecessary for optimal peptide analysis when tissue is stabilized in this way.
Reference
1. Segerström, L., Gustavsson, J., and Nylander, I. (2016) "Minimizing postsampling degradation of peptides by a thermal benchtop tissue stabilization method," Biopreservation and Biobanking, 14(2) (pp.172–179), doi: 10.1089/bio.2015.0088.