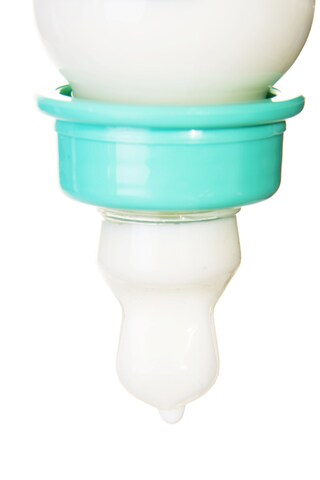 Description 
The Cronobacter genus is composed Gram-negative, facultative anaerobic rod-shaped bacteria which are pathogenic in nature and form part of the Enterobacteriaceae family. This genus was previously defined as the species Enterobacter sakazakii but the increased use of DNA sequencing found E. sakazakii isolates were actually distinct species, resulting in a re-classification in 2008 from E. sakazakii to Cronobacter.
The Cronobacter genus is comprised of five species which include:
C. malonaticus
C. sakazakii
C. muytjensii
C. turicensis
C. dublinensis.
A new addition, Cronobacter genomospecies 1, has been proposed although only a limited number of type strains have been identified.
Incidence
Newborn infants, especially those with a low birth weight, and adults with compromised immune systems are particularly at risk of developing a Cronobacter infection. Cronobacter invades the bloodstream and enters the central nervous system, where it causes diseases such as meningitis, necrotising enterocolitis, bacteremias and septicaemia. Meningitis sufferers are at risk of neurological complications or severe destruction of the brain which is fatal in 50-80% of cases. Around 75% of infants infected with Cronobacter are less than a month old; 50% of infants infected are younger than a week old.
Transmission mainly occurs through the oral route, though occasionally the bacteria can also cause wound infections. Cronobacter may be carried between people who are asymptomatic, and so it may not be immediately clear that they are infected.
Infective dose
Although the infectious dose has not been determined, it is thought to be low at around 10-100 organisms.
Foods affected
Cronobacter is associated with foodborne illness in infants due to the bacterium's ability to survive and multiply in powdered milk formula. The formula is usually contaminated during manufacture or when the powder comes into contact with a contaminated surface. However, Cronobacter has also been identified in other sources including wheat, soy, rice, corn, fruit and vegetables, which suggest that its origins are plant based, thus enabling it to pass into the food chain. It's also been isolated in dairy products, meat, fish, and dried foods other than powdered infant formula.

References
United States Food and Drug Administration. Bad Bug Book: Foodborne pathogenic microorganisms and natural toxins handbook
Oxoid: Culture. Volume 31 No 1 March 2010. Cronobacter species
Learn more about other common and less common food bugs in our series of Thermo Scientific Application Notes, some of which are available to download as full PDFs. Alternately, visit our food document library.