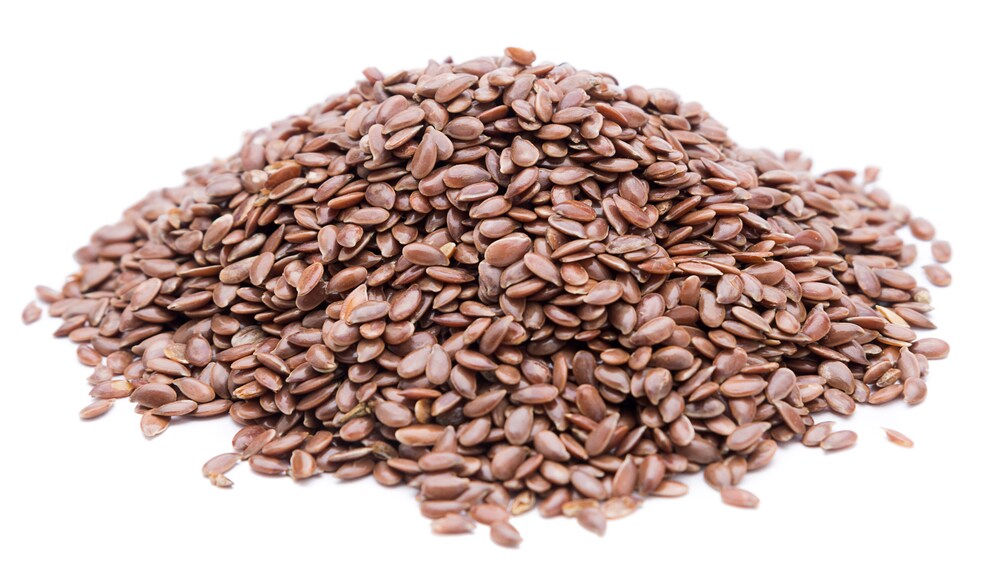 In addition to being bountiful sources of omega-3 oils, flaxseed also contains high levels of lignans, plant phytoestrogens and antioxidants that have received lots of interest for their potential health benefits. Ingestion of lignans may be associated with preventing cancer, relieving menopausal symptoms such as hot flashes, moderating blood glucose levels, protecting the cardiovascular system in addition to regulating thyroid function and fertility.
It's no surprise then that nutritional advice is to include this superfood in the daily diet. For optimal benefits and to improve digestibility, the flaxseed must be ground before adding to foods.
Another approach is to increase lignan consumption by directly adding the extracted product to a variety of foodstuffs such as spreads, dressings and flour. These phenolic compounds stored as glycoside conjugates in plant tissues cannot be co-extracted along with flaxseed oil due to their polarity and polymeric nature. Instead they are extracted using a variety of organic solvents and then purified for food use.
Perretti et al. have studied supercritical fluids extraction methodology for flaxseed processing. They found that ethanol in combination with super critical carbon dioxide (CO2) maximizes oil yield but without increasing lignan co-extraction. Their latest report1 examines the efficiency of this method for lignan extraction from the defatted seeds instead.
First, the researchers defatted the ground flaxseeds in petroleum ether before extracting lignans using ethanol as the solvent. Neutralized and filtered preparations were then processed by supercritical antisolvent fractionation (SAF) in a commercial plant comprising a three-stage fractionation column. The researchers collected the residual (RF) and separator fractions (SF) at the end of each run. Lignans were quantified by high performance liquid chromatography (HPLC) detection using a CoulArray detector and the data analyzed with CoulArray software (both Thermo Scientific, formerly ESA).
Perretti et al. designed their experiment to examine the effects of three variables – treatment time, pressure and CO2 flow rate – on lignan extraction and recovery to optimize workflow conditions. They used an established high performance liquid chromatography (HPLC) protocol to assay final lignan concentrations, characterizing levels of lignan glycosides secoisolariciresinol (SECO), matairesinol (MATA), pinoresinol (PINO), lariciresinol (LARI), idrossimataresinol (HYDMA), isolariciresinol (ISO) and (SDG) in the fractions.
Using their SAC method, ethanol extraction was almost total with a reduction from 66 % of the total volume to between 5.4–26 % in the RF. The researchers analyzed the lignan data, constructing regression models, and found that optimal extraction occurred with 180 minutes of treatment time, an operating pressure of 30 MPa and with a CO2 flow rate of 15 kg h-1. Moreover, the solvent power of the super critical CO2 improved with increasing pressure. Ultimately the SAF-enriched lignan content determined in the RF rose from average of 1.6 ± 0.1 g L−1 to between 3.4 and 12.9 g L−1, an enrichment of 201 to 753% with almost total extraction from the SF.
With such promising results, the researchers are confident that their methodology could be successfully scaled up to commercial production of purified lignans for use in the food industry.
Reference
1. Peretti, G. et al. (2013) "Supercritical antisolvent fractionation of lignans from the ethanol extract of flaxseed", Journal of Supercritical Fluids 75 (pp.94–100)