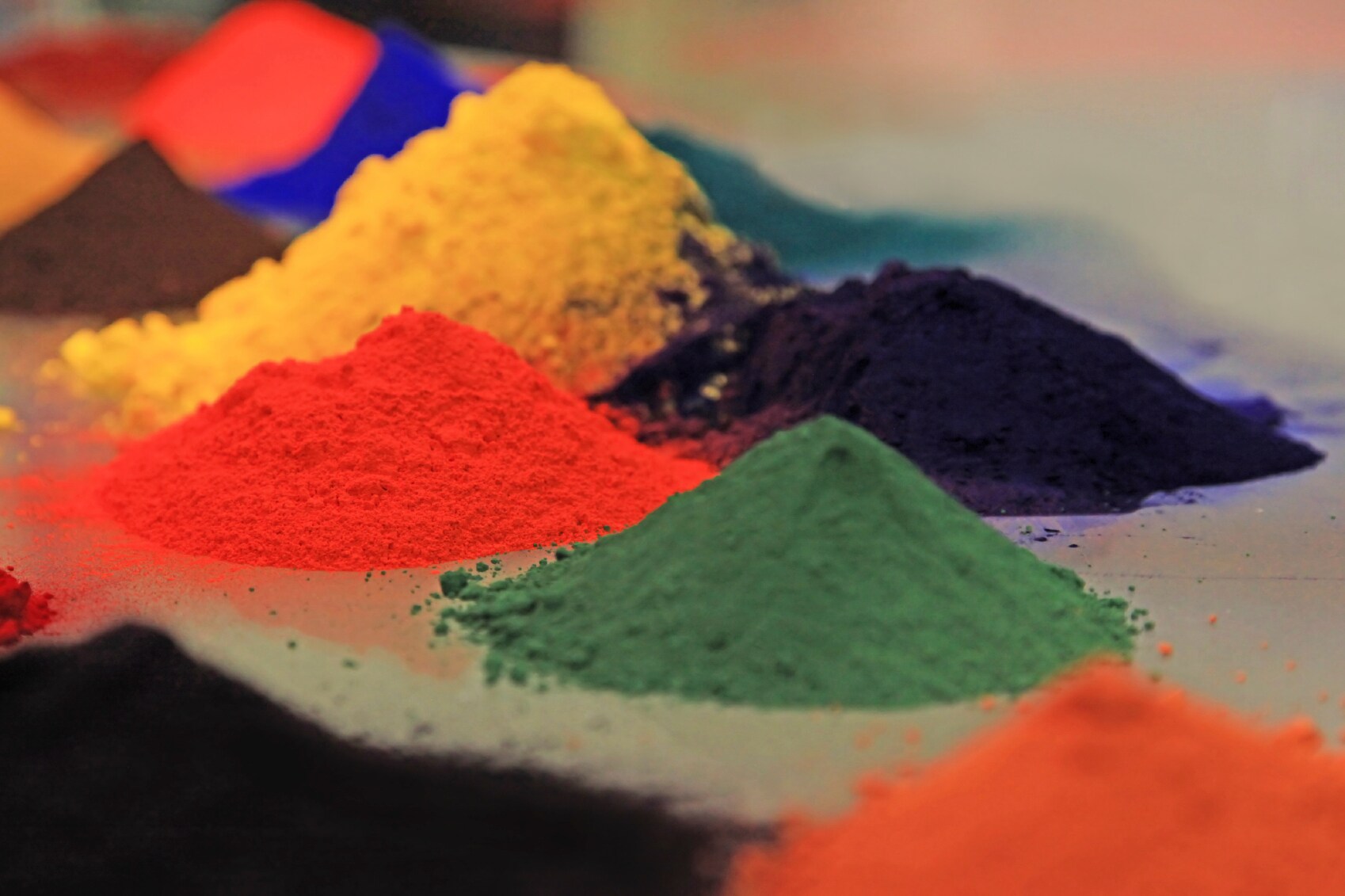 Coatings help improve the appearance, strength, and durability of metals used in the automotive, aerospace, medical device, construction, and electronics industries. Paint was once a coating of choice but powder coatings are now emerging as a useful coating material for metals and other materials. According to the Powder Coating Instuitute, powder coatings represent more than 15% of the total industrial finishing market, and these materials offer significant improvements over liquid paint coatings including improved resistance to the effects of impact, moisture, chemicals, utraviolet light, and other extreme weather conditions.
Powder coatings may be thermoplastics or thermoset polymers applied as freeflowing, dry powder. An article published in Products Finishing compares the two:
Thermoplastic powders melt and flow when heat is applied but they continue to have the same chemical composition once they cool and solidify. Thermosetting powder coatings also melt when exposed to heat, but they then chemically cross-link within themselves or with other reactive components. The cured coating has a different chemical structure than the basic resin. Thermosetting coatings are heat-stable and, unlike thermoplastic powders, will not soften back to the liquid phase when re-heated. Thermoset powders can also be applied by spray application to develop thinner films with better appearance than some thermoplastic powder coatings.
Powder coatings can replace paint coatings on metal household appliances, lawn and garden tools and furniture, office furniture, and all kinds of vehicles and their parts. The main difference between a conventional liquid paint and a powder coating is that the powder coating does not require a solvent to keep the binder and filler parts in a liquid suspension form.
Powder coating is typically applied by electrostatic spray deposition (ESD) and then cured under heat.  Several advantages of powder coatings over conventional liquid coatings are:
Powder coatings emit little or no volatile organic compounds (VOC), unlike liquid coatings.
Powder coatings create a more durable finish than conventional paint.
Powder coatings can produce much thicker coatings than conventional liquid coatings without running or sagging.
Powder coating overspray can be recycled and thus it is possible to achieve nearly 100% use of the coating.
Capital equipment and operating costs for a powder line are generally less than for conventional liquid lines.
Horizontally and vertically powder-coated surfaces have a more uniform appearance than liquid coated items.
A wide range of specialty effects can be accomplished that would be impossible to achieve with other coating processes.
Powder coatings are manufactured in a range of particle sizes to ensure efficient coating for particular applications. Most powder coatings have a particle size in the range of 30 to 50 μm and a glass transiton temperature (TG) around 200 °C. Depending on the application, film build-ups of greater than 50 μm may be needed to produce a smooth coating, although many manufacturers actually prefer to have a certain degree of orange peel effect since it helps to hide metal defects that have occurred during manufacture. However, differences in surface texture that may arise from different curing kinetics or different visco-elastic properties can lead to creaking noises when the coated surfaces are strained.
The rheological properties of powder coatings need to be determined before, during and after the temperature induced curing step to understand how a certain formulation will work towards a specific processing step as well as the actual application of the finished part.
In our next article, we will discuss an experiment performed with a rotational rheometer in order to compare the visco-elastic properties of different powder coatings . The supplier of these coatings stated that the properties of the two materials are the "exact" same, not just during the cure but also afterwards.  What do you think we found?
Can't wait to find out? Read Characterizing Powder Coatings in Oscillation application note.