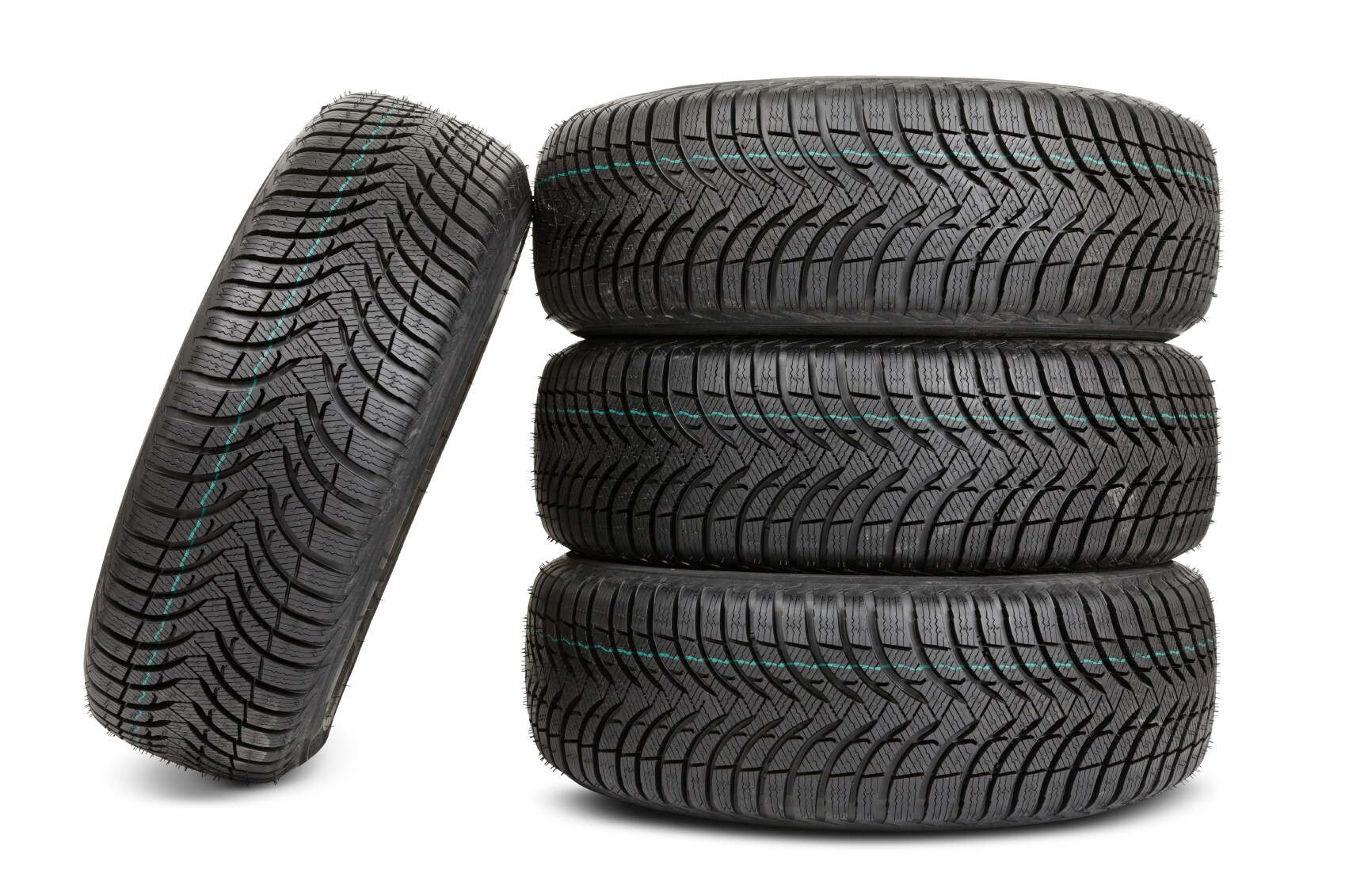 Carbon black rubbers (CBRs) are reinforcing materials used in tires and other heavy-wear applications. The material conducts heat effectively away from the tread, extending tire life.
The International Carbon Black Association (ICBA) defines carbon black as "a virtually pure elemental carbon in the form of colloidal particles that are produced by incomplete combustion or thermal decomposition of gaseous or liquid hydrocarbons under controlled conditions." In addition to tires, the uses of carbon black include pigmentation, ultraviolet (UV) stabilization, and conductive agents in high performance products. The ICBA web site outlines the primary applications as follows:
Tires and Industrial Rubber Products: Carbon black is added to rubber as both a filler and as a strengthening or reinforcing agent.  For various types of tires, it is used in innerliners, carcasses, sidewalls and treads utilizing different types based on specific performance requirements. Carbon black is also used in many molded and extruded industrial rubber products, such as belts, hoses, gaskets, diaphragms, vibration isolation devices, bushings, air springs, chassis bumpers, and multiple types of pads, boots, wiper blades, fascia, conveyor wheels, and grommets.
Plastics: Carbon blacks are now widely used for conductive packaging, films, fibers, moldings, pipes and semi-conductive cable compounds in products such as refuse sacks, industrial bags, photographic containers, agriculture mulch film, stretch wrap, and thermoplastic molding applications for automotive, electrical/electronics, household appliances and blow-molded containers.
Electrostatic Discharge (ESD) Compounds: Carbon blacks are carefully designed to transform electrical characteristics from insulating to conductive in products such as electronics packaging, safety applications, and automotive parts.
High Performance Coatings: Carbon blacks provide pigmentation, conductivity, and UV protection for a number of coating applications including automotive (primer basecoats and clearcoats), marine, aerospace, decorative, wood, and industrial coatings.
Toners and Printing Inks: Carbon blacks enhance formulations and deliver broad flexibility in meeting specific color requirements.
CBR Analysis
CBRs are opaque to IR light except when cut by cryo-microtomes which are not commonly available in analytical laboratories. As such, they are difficult to analyze by infrared (IR) spectroscopy, especially in transmission mode. However, attenuated total reflection (ATR) is a powerful sampling technique ideal for strongly-absorbing or thick samples such as these which absorb or scatter strongly in transmission. ATR works well for these samples because the evanescent wave (the part of the IR beam that interacts with the sample) probes only a thin section near the surface, usually 1-3 microns deep, making the technique generally insensitive to overall sample thickness. Homogeneous solid samples, the surface layer of a multi-layered solid or the coating on a solid are good candidates for ATR analysis.
CBRs have a high index of refraction – close to that of the preferred ATR crystal, diamond. When using a diamond ATR, this causes the spectra from CBRs to be badly distorted. In contrast, spectra from germanium (Ge) ATR crystals show clean and well-defined peaks. This is the result of the much higher index of refraction for Ge, and the much shallower depth of penetration.
Read Carbon Black Analysis Using FT-IR with Germanium and Diamond ATR to see study results, including sample spectra from diamond and Ge ATR crystals, which clearly demonstrate the benefit of Ge ATR in the analysis of CBRs.