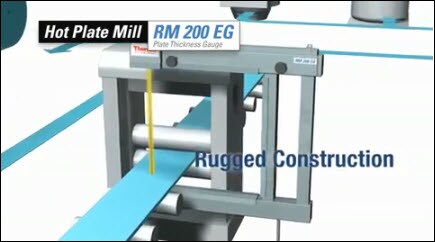 Steel is the material that drives our modern economy. Over one and a half billion tons of steel are consumed each year to make homes, buildings, bridges, cars, and countless other items we use every day. With so many applications, steel must be manufactured with a high degree of precision to ensure it meets the exact specifications for its purpose. In addition, steel producers strive to produce quality steel in an efficient and sustainable manner that maximizes mill yield and minimizes scrap material while meeting stringent customer specifications for thickness, width, hardness, and strength.
Process instrumentation is essential to the steelmaking process. Metal gauges for hot strip mills, hot plate mills, and cold rolling and process mills, as well as noncontact coating weight gauges for metallic and coil coating lines provide consistent, accurate measurements and ensure high product quality and maximum productivity.
Ever wonder how steel mills deliver uniform metals with the correct thickness — whether it be for beams or foils?  Watch this 5-minute animated video to see how metals get measured. (Note: video is located in the middle of the page).