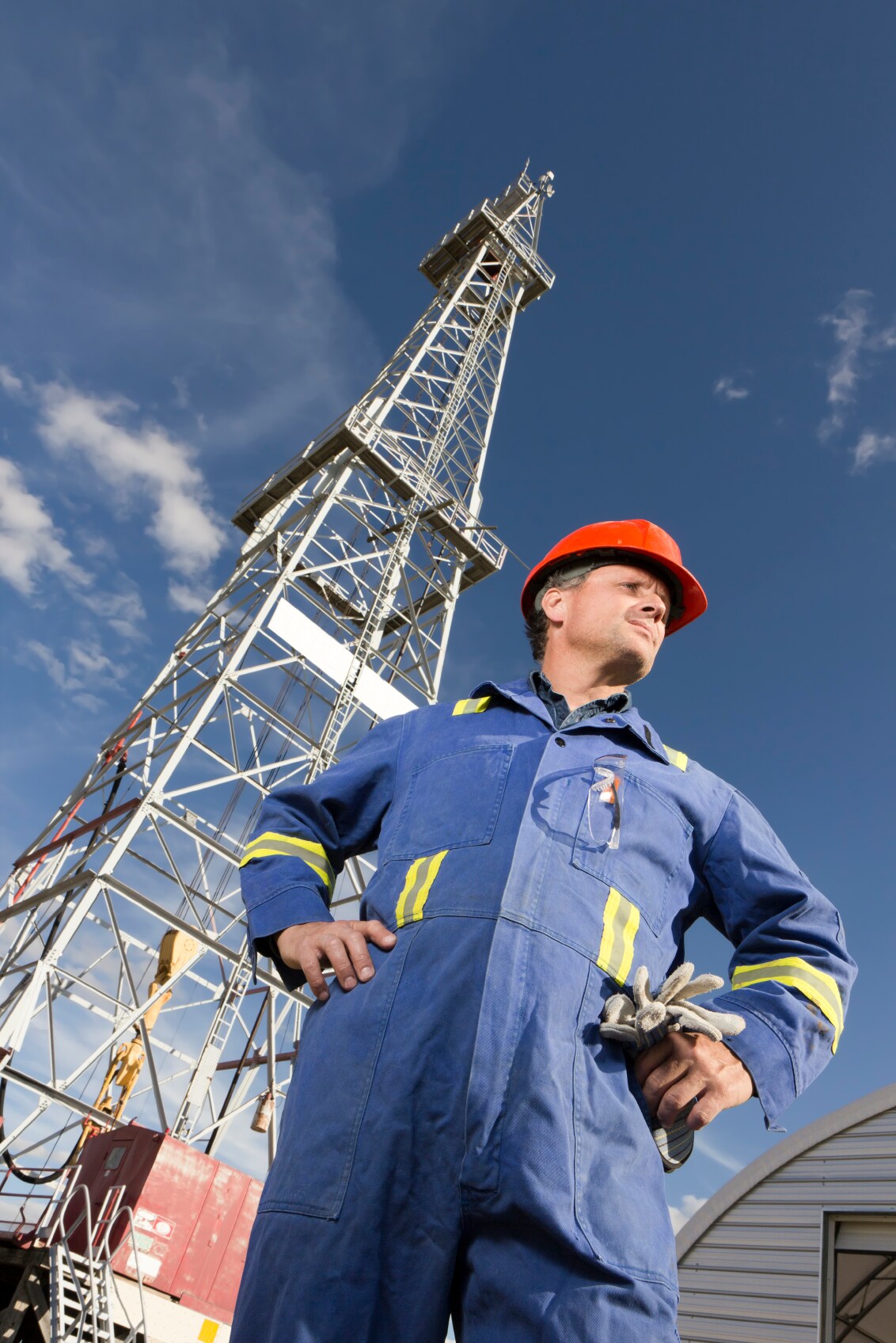 An important technique in oil and gas exploration is inferring lithology, or mud logging, the practice of examining rock chips that are brought to the surface by circulating drilling media (commonly referred to as drilling mud).  During mud logging, geologists look for any evidence to identify downhole lithology (rock type), mark positions of hydrocarbons with respect to depth, monitor natural gas entering the drilling mud stream, and create well logs, all of which helps geologists pinpoint the most productive strata and avoid drilling in the wrong spot.
To learn more about why mud logging is so important, watch the video, Mud Logger Tells How Portable XRF Analysis Benefits Oil Drilling. In this post we'll focus more on the mechanics of the operation, specifically the drilling fluid, or drilling mud.
What Happens During Drilling?
In addition to bringing rock chips to the surface, drilling mud cools and lubricates the drill bit and controls pressure in the well. An article on Rigzone.com explains in more detail:
During drilling, cuttings are obviously created, but they do not usually pose a problem until drilling stops because a drill bit requires replacement or another problem. When this happens, and drilling fluids are not used, the cuttings then fill the hole again. Drilling fluids are used as a suspension tool to keep this from happening. The viscosity of the drilling fluid increases when movement decreases, allowing the fluid to have a liquid consistency when drilling is occurring and then turn into a more solid substance when drilling has stopped. Cuttings are then suspended in the well until the drill is again inserted. This gel-like substance then transforms again into a liquid when drilling starts back up.
Drilling fluids also help to control pressure in a well by offsetting the pressure of the hydrocarbons and the rock formations. Weighing agents are added to the drilling fluids to increase its density and, therefore, its pressure on the walls of the well. Another important function of drilling fluids is rock stabilization. Special additives are used to ensure that the drilling fluid is not absorbed by the rock formation in the well and that the pores of the rock formation are not clogged.
What Makes a Good Drilling Fluid?
Drilling fluids are fresh or salt water-, oil- or synthetic-based. The choice of drilling fluid depends on the requirements of the well. Drilling muds also have several additives. According to OSHA, these additives and their functions are:
Weighting materials, primarily barite (barium sulfate), increase the density of the mud in order to equilibrate the pressure between the wellbore and formation when drilling through particularly pressurized zones. (Learn more about Barite, the most commonly-used oil-based drilling mud additive, in our next post.)
Corrosion inhibitors such as iron oxide, aluminum bisulfate, zinc carbonate, and zinc chromate protect pipes and other metallic components.
Dispersants, including iron lignosulfonates, break up solid clusters into small particles so they can be carried by the fluid.
Flocculants, primarily acrylic polymers, cause suspended particles to group together so they can be removed from the fluid at the surface.
Surfactants, like fatty acids and soaps, defoam and emulsify the mud.
Biocides kill bacteria and help reduce the souring of drilling mud.
Fluid loss reducers to limit the loss of drilling mud to under-pressurized or high-permeability formations.
The information from the rock samples obtained during mud logging operations must be carefully analyzed, but there is no instrumental technique to identify rock type directly. Laboratory methods such as x-ray diffraction (XRD) and Raman spectroscopy are used to identify mineral composition of rocks. Now, these techniques are complemented by portable x-ray fluorescence (XRF) analyzers which can not only be used to identify elemental composition, but also the subtle changes in geochemistry of reservoir rocks and monitoring of the gradual transition from one rock type to another. Read Application of the Portable Thermo Scientific Niton XRF Analyzer in Mud Logging to learn more.