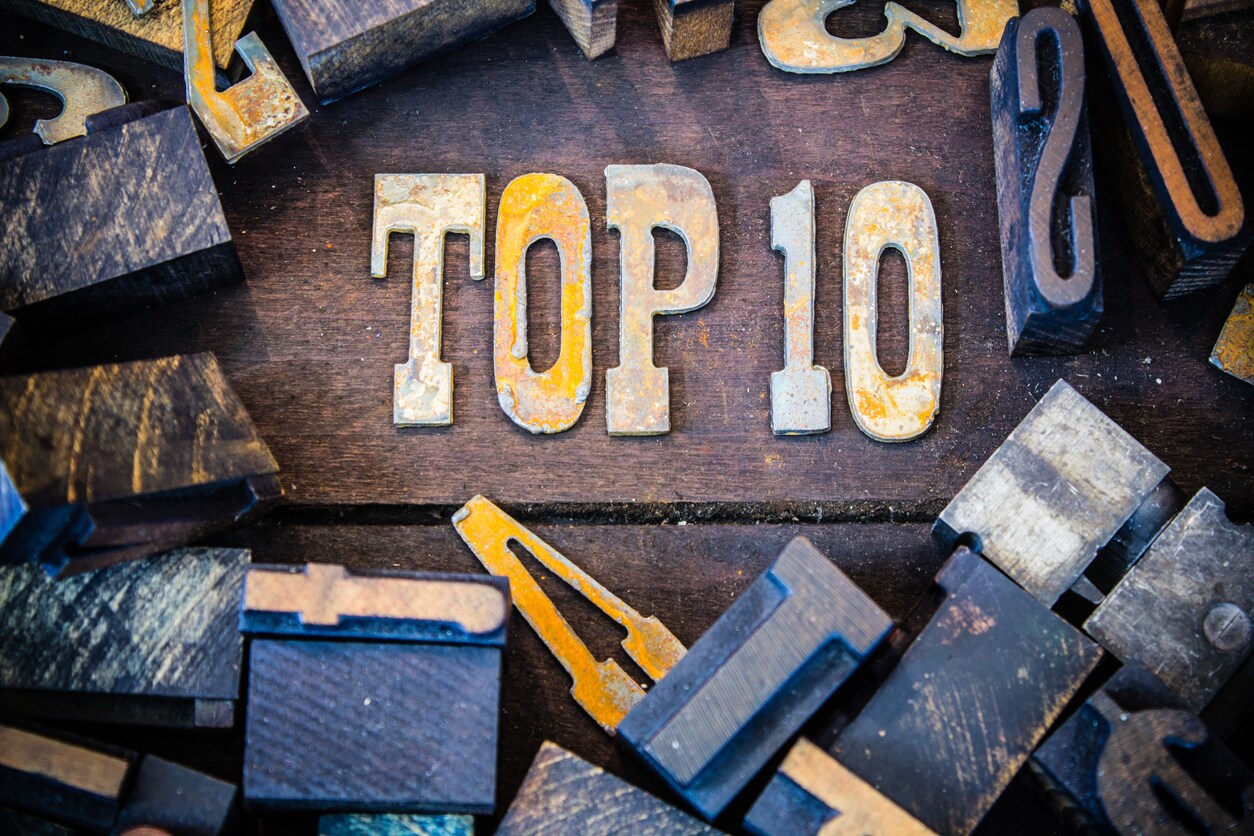 The way we live and the way we work is made possible through mining minerals. Cars, airplanes, electronics, building materials, medical devices, jewelry, and even medicines are made from the metals and minerals that are mined throughout the world. And this blog has covered many of these subjects. If you are involved with mining or mineral analysis and work with analysis techniques like x-ray fluorescence, XPS, or Raman spectroscopy, you might have found an article that inspired you to think big. In case you missed any, here are our top viewed articles that we published this year.
1. Is There Enough Graphite to be Mined for the Electric Car Market?
There is actually 10 to 30 times more graphite than lithium in a lithium-ion battery. The complex nature of batteries requires a multifaceted combination of electrochemical analyses and materials characterization techniques. Raman spectroscopy has emerged as an important analytical technique that can be used for characterizing a variety of battery components.
2. Where Will All the Lithium Needed for Electric Cars Be Mined?
Electric cars and lithium were top subjects this year. Lithium is a poorly concentrated mineral, so traditional hard-rock mining of lithium-bearing pegmatite and spodumene is a costly and time-intensive endeavor. This article describes the use of an XPS system to investigate unused and cycled cathode samples and determine variations in lithium content.
3. Mining Industry 2016: Trends in Mining Automation, Oil & Gas, and More
Were last year's predictions on target? In this article, we addressed the future of mining technology, the demand for commodities, including metals like copper and nickel, and the effect of fracking in the oil and gas industry. Take another look at this article and see how the analysts did.
4. Oil and Gas PMI Crews in Action – Photo Gallery
It's always fun to look at pictures, which was proven by this top article that published photos of an oil and gas PMI crew in action. These crews have a dangerous job, and it looks like a scary task in these photos, but what's more scary is knowing that without PMI using XRF analysis, a major catastrophe could happen.
5. VIDEO: Integrated Cleaner Solutions in Mineral Beneficiation Plants
Right along with photos, videos are a popular medium. In this 6-minute animated video about mineral beneficiation (the process of extraction of value-bearing minerals from their ores), you'll see how the feed, middlings and tailings of the cleaner circuit are sampled for on-line elemental or particle size analysis. Since most people won't get to see the real equipment in action, this is a great way to experience the process.
6. They Won't Be Throwing Louisiana Opal Beads at Mardi Gras
What does Mardi Gras have to do with mining? Well, the most celebrated Mardi Gras celebration happens in Louisiana, home of the Louisiana opal, which is composed of quartz, opal, and pyrite — a scarce iridescent, and sparkly gemstone that offers the rainbow's full spectrum after it is polished. Not usually manufactured like some synthetic gems, these opals can be screened using Raman spectroscopy, which is is sensitive to crystalline structure and the presence of minor components.
7. What Elements are on the Periodic Table, and Why Should I Care?
The periodic table is a handy tool in the mining and minerals industry. At a quick glance you can see the name of the element, where it falls in the atomic mass group, its atomic number, and it's abbreviation. You can download a free copy of the periodic table from this article.
8. Microwave Technology Can Be Used to Measure Moisture Content of Ores, Coal and Other Minerals
When you think microwaves, you probably picture leftovers and soup cups. However, this microwave technology is used for measuring moisture content of various types of ores, coal and other minerals. Learn how the technology works.
9. A Hybrid Approach to the Delayed Coking Process
Hydrocarbon processing in today's petrochemical industry demands greater process control, as well as an increase in process efficiency and safety. Read how neutron backscatter in conjunction with gamma transmission (Hybrid Level) offers coke drum operators the most efficient and safe drum operation.
10. Ancient Egypt May Point the Way to Modern Gold Discoveries
Gold deposits are hard to find and delineate because gold typically occurs in very low concentrations. Today, portable XRF is used in various stages of gold exploration and mining including grass-root exploration (particularly using pathfinder elements), finding source of gold in stream sediments, core logging, identification of lithologies, and even grade control. New mining laws make the Egyptian gold industry poised for takeoff now, after years of being almost nonexistent.
Accelerating Science was designed to provide informative, thoughtful, and interesting stories about the scientific discoveries that fill the space between scientific journal articles and general news pieces. Comment below and let us know if there are any subjects you would like to see written about in the coming year.