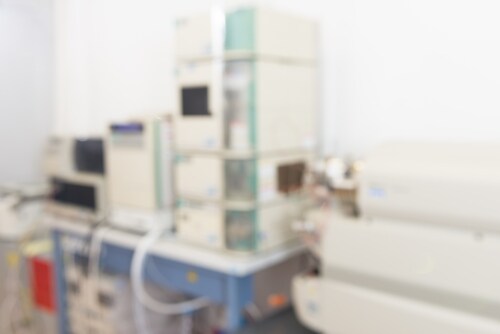 Proteomic analysis has benefited recently from combining a qualitative approach with label-free quantitation. Replacing costly isotopic standards in the workflow has opened up high throughput and flexible experimental design. Going label-free, however, requires rigorous attention to detail, especially during sample preparation and digestion, to ensure the consistency necessary for inter-assay comparison.
Vowinckel et al. (2014) recently compared three different methods of preparing samples for label-free quantitation, examining their suitability and performance under both data-dependent acquisition (DDA) and data-independent (using a SWATH approach) acquisition.1
The researchers used protein preparations from budding yeast cell culture. They grew cells derived from a single culture of Saccharomyces cerevisiae in suspension media to a specific optical density before harvesting and extracting the protein.
The research team chose three sample preparation methods for investigation (six different protocols in total). These were in-gel (native and reducing or sodium dodecyl sulfate (SDS)-based), filter-aided (two techniques, one involving double protease trypsin and lys-c digestion), and in-solution (detergent-based and acetonitrile (ACN)-based commercial methods). Following preparation and digestion, the researchers spiked the samples with standard peptide mixes in order to normalize data with respect to retention times.
Once prepared, the team analyzed the products of the different preparation methods using either tandem quadrupole time-of-flight mass spectrometry (SWATH, DDA) or a Q Exactive hybrid quadrupole-Orbitrap mass spectrometer (DDA only) coupled with a Dionex UltiMate 3000 LC system (both Thermo Scientific). They optimized the instrumentation setup and experimental design for quantification rather than maximal protein identification, analyzing resulting data for protein identification, label-free quantitation, cellular compartment representation and completeness of digestion.
Vowinckel et al. processed all the samples without a prefractionation step prior to liquid chromatography–tandem mass spectrometry (LC-MS/MS) analysis. Although the standard methodology for in-gel preparation usually includes a prefractionation step in that protein bands are excised from the gel prior to digestion, the research team ensured that they processed the whole proteome by cutting the full mass range from the gel as a single band.
Commenting on the process as a whole, the research team compared each method in terms of cost, handling time and steps, and data output and quality. Each of the methods had benefits and drawbacks, which the authors discussed further. In terms of data acquisition mode, SWATH outperformed DDA for protein identification and label-free quantitation in all preparation methods.
Although in-gel preparation is popular due to (a) its simplicity and compatibility with a wide number of experimental environments, (b) the ability to prefractionate according to parent-protein molecular weight and (c) a low cost per sample, it is also time-consuming and gave the worst results in terms of proteins identified. Compared with the other methods, the researchers found higher levels of incomplete protein digestion and poorer performance for label-free quantitation; however, they commented this could be due to processing the entire proteome in one gel slice instead of several (as is more common).
The team identified the ACN-based in-solution preparation method as the fastest, with the highest throughput of samples; it also required the least number of hands-on hours, performing extremely well in terms of consistent and useful data output. In common with other non-detergent methods tested, however, the ACN method was not adequate for examining membrane proteins, which were underrepresented in the digests.
Results from the filter-aided protocols lay between the other two methods in terms of proteome coverage, speed and quality.
From their comparison of different preparation methods, Vowinckel and co-authors conclude that combining in-solution digestion with SWATH gives the best results for reliable and cost-effective label-free quantitation.
Reference
1. Vowinckel, J., et al. (2014) "The beauty of being (label)-free: Sample preparation methods for SWATH-MS and next-generation targeted proteomics," F1000 Research, 2 (p. 272), doi: 10.12688/f1000research.2-272.v2.
Post Author: Amanda Maxwell. Mixed media artist; blogger and social media communicator; clinical scientist and writer.
A digital space explorer, engaging readers by translating complex theories and subjects creatively into everyday language.