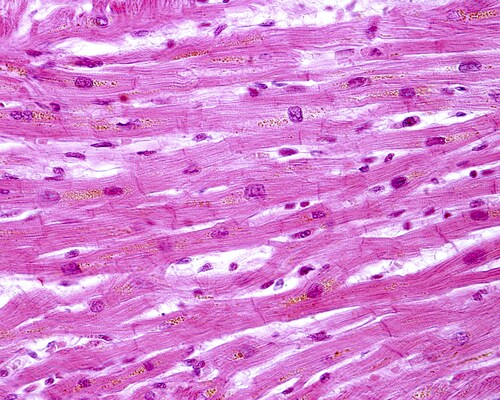 The interruption of blood circulation deprives tissues of oxygen, leading to cellular damage during both the hypoxic event and the point at which blood flow returns. Damage occurs with the release of toxic metabolites, as well as from free radicals and reactive oxygen species. Furthermore, in response to changes in local redox conditions, reactive cysteine residues on cellular proteins can undergo post-translational modification (PTM), thus regulating signaling pathways in response to injury and repair.
Pan et al. (2014) focused on redox-associated cysteine PTMs in nitric oxide-protected cardiomyocytes as they responded to redox stress, simulating conditions found in vivo with myocardial infarction (more commonly known as heart attack).1 PTMs occurring during redox stress can be beneficial because they protect the cysteine residues against irreversible change and altered function.
Characterizing PTMs in reactive cysteine residues is not simple, however; their transient nature makes it difficult to stabilize samples for proteomic analysis. To overcome this,  Pan et al. used a novel irreversible tandem mass tagging
(TMT®) approach that also enabled multiplexed reactions for liquid chromatography–tandem mass spectrometric (LC-MS/MS) proteomic analysis. Using this technology, the team characterized more than 260 cysteine modification sites from 169 proteins involved in the protective response to redox changes in vitro.
The scientists incubated H9c2 rat cardiomyocytes under hypoxic conditions, in control medium with or without S-nitrosoglutathione (GSNO), to investigate the protective effect of S-nitrosylation (SNO) on reactive cysteine residues. They confirmed hypoxic cell damage through direct microscopy of cell morphology and by measuring levels of lactate dehydrogenase (LDH) escaping from affected cells into the culture medium.
Following cell lysis, Pan and co-authors first treated the preparations with iodoacetamide to block any further cysteine modification from occurring. Then they irreversibly labeled the cysteine residues using iodoacetyl tandem mass tagging (iodoTMT, Thermo Scientific). Because these isobaric labeling reagents enable up to 6-plex multiplexing, the scientists could examine a wide range of PTMs in each experiment.
Once labeled, the scientists immuno-enriched the sample preparations by isolating tagged peptides with an anti-TMT® resin extraction procedure to improve experimental sensitivity. Testing this sample preparation step in Rat-1 fibroblast cells, the team achieved enrichment efficiency improvements of between 40% and 85% for the tagged peptides.
Pan et al. also adjusted the normalized collision energy (NCE) setting used for mass spectrometric proteomic analysis in an LTQ Orbitrap Velos hybrid ion trap-Orbitrap mass spectrometer (Thermo Scientific). Adjusting the setting from 40% to 50% improved identification and quantitation rates appreciably.
With these and other experimental procedural adjustments, the researchers then turned their attention to characterizing PTM sites on reactive cysteine residues that were responsive to redox conditions, showing differential expression in the presence of GSNO-induced SNO. Using a sequential isobaric labeling approach in an iodoTMT-switch workflow with successive alkylation steps, they characterized cysteine residues responsive to treatment with GSNO and glutathione disulfide (GSSG) under hypoxic conditions.
Combining direct microscopy and LDH release from H9c2 cells, the team found evidence that inducing cell protection with GSNO treatment under hypoxia is associated with modifications on defined cysteine residues. Further analysis of data identified proteins (such as Galectin-1) significantly involved in this response.
In conclusion, Pan et al. consider that despite certain technical shortcomings, their Cys-redox proteomic analysis of cardiomyocytes undergoing hypoxia yielded site-specific data on proteins responsive to in vitro PTMs during protective nitric oxide treatment. This information should prove valuable in characterizing protective cellular response pathways, potentially leading to improved therapeutics for ischemic cardiac events.
Reference
1. Pan, K.-T., et al. (2014) "Mass Spectrometry-Based Quantitative Proteomics for Dissecting Multiplexed Redox Cysteine Modifications in Nitric Oxide-Protected Cardiomyocyte under Hypoxia," Antioxidants and Redox Signaling, 20 (pp. 1365–81), doi: 10.1089/ars.2013.5326.
© TMT and Tandem Mass Tag are registered trademarks of Proteome Sciences.
Post Author: Amanda Maxwell. Mixed media artist; blogger and social media communicator; clinical scientist and writer.
A digital space explorer, engaging readers by translating complex theories and subjects creatively into everyday language.