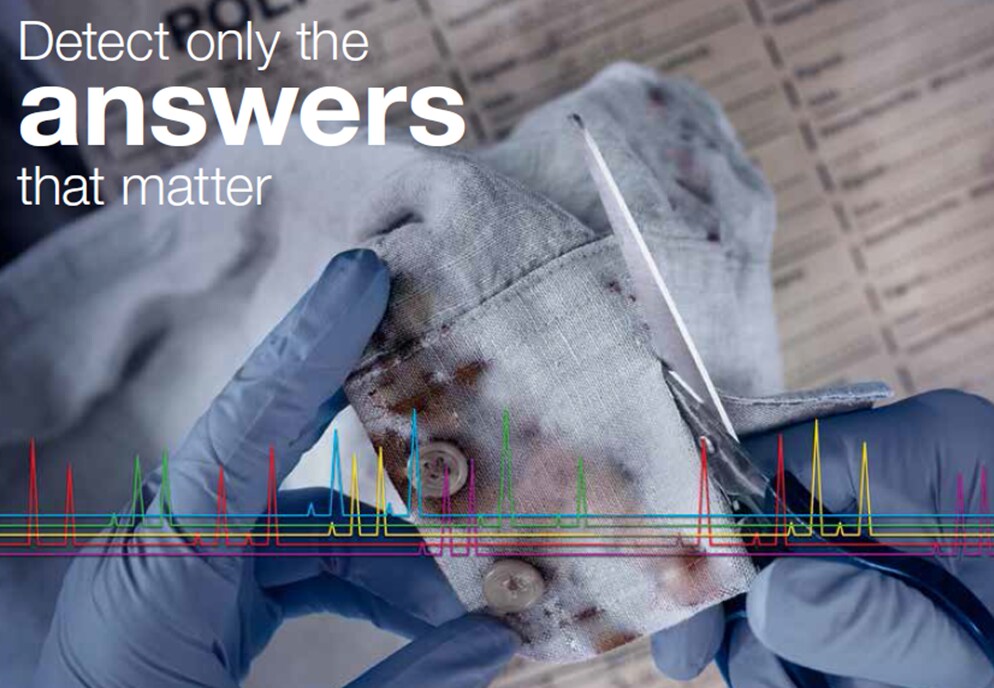 Forensic scientists are always looking for more effective ways to analyze challenging casework samples that can help include or exclude suspects in criminal proceedings. But with many STR kits on the market, how do you know which one might be best to help make the right identifications?
Venusia Cortellini and colleagues from the University of Brescia undertook a study to evaluate three Applied Biosystems STR kits using a variety of casework samples. The samples were sourced from sexual assault kit swabs and clothing, body fluids and nail clippings from violent crimes, and buccal swabs for paternity-related cases. They team evaluated these samples using the NGM Detect, NGM Select and Identifiler Plus PCR Amplification Kits. The GeneAmp PCR System 9700 was used for the amplification step and the samples were analyzed on the Applied Biosystems 3500 Genetic Analyzer.
Their conclusions were:
       The NGM Detect kit often provided more information from critical samples where the DNA quantity or quality was compromised.
       The NGM Detect kit was more informative in sexual assault samples, as the additional Y indel marker may indicate the presence of male DNA in an unbalanced mixture.
       The NGM Detect and NGM Select kits provided maximum information when used together in a dual amplification strategy, as the size of several  markers are complementary.
       The NGM Detect and NGM Select kits provided comparable results in 70% of samples from tissues and body fluids.
       All three kits provided equivalent results when the samples were of high DNA quantity, as in buccal swab samples.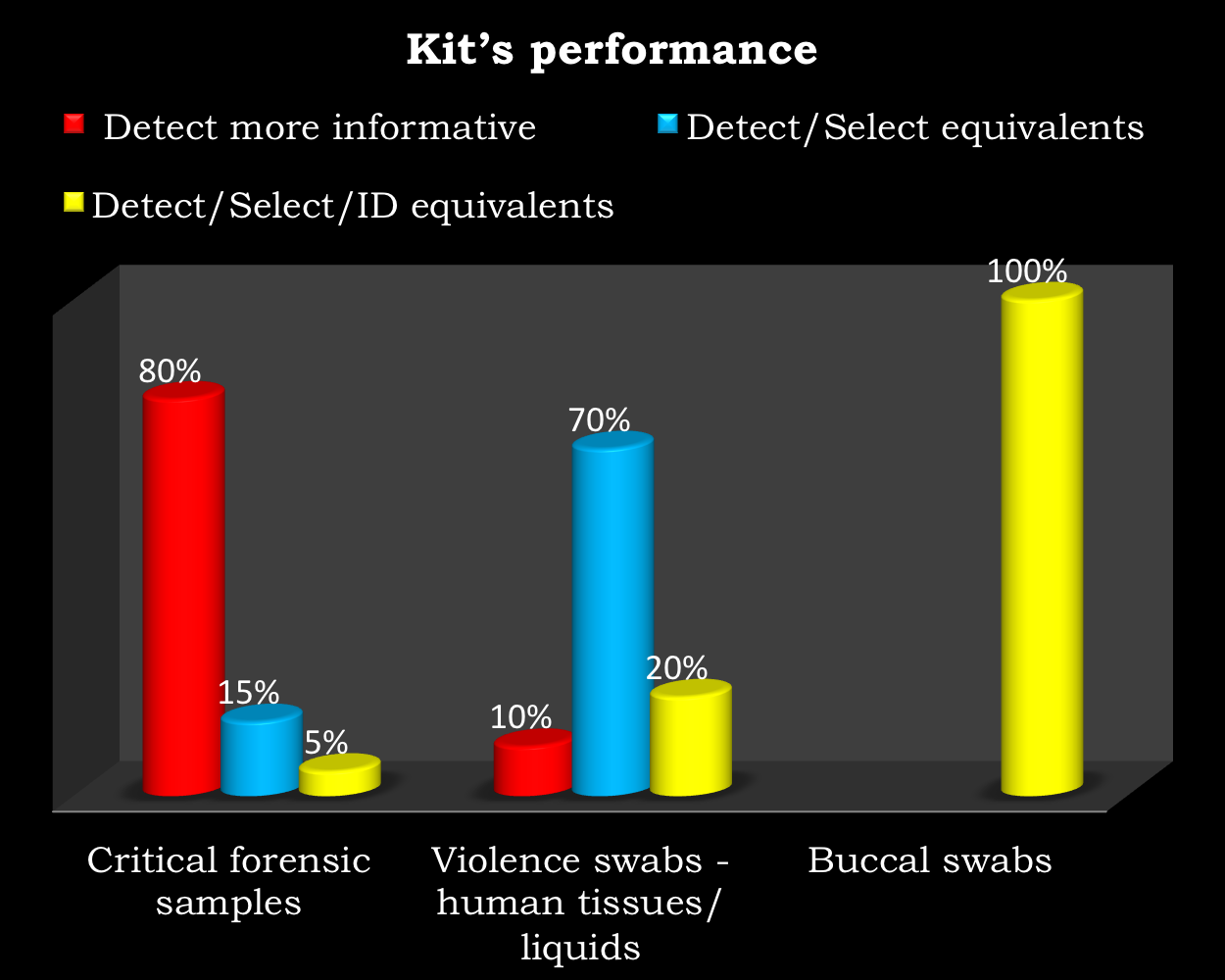 You can read more about the results of the study, which were presented at HIDS Rome 2018.
The NGM Detect kit is designed to prioritize the SGM Plus markers in the mini-STR range to enhance the recovery of searchable information from challenging samples. Table 1 highlights the key attributes of this kit. Together with the NGM Select kit, the NGM Detect kit offers superior recovery of SGM Plus markers from degraded samples (typically composed of DNA fragment sizes less than 230 bp), enabling more database loads and delivering the best probability of identity (Pi) value compared to other ESS-focused solutions in the market today.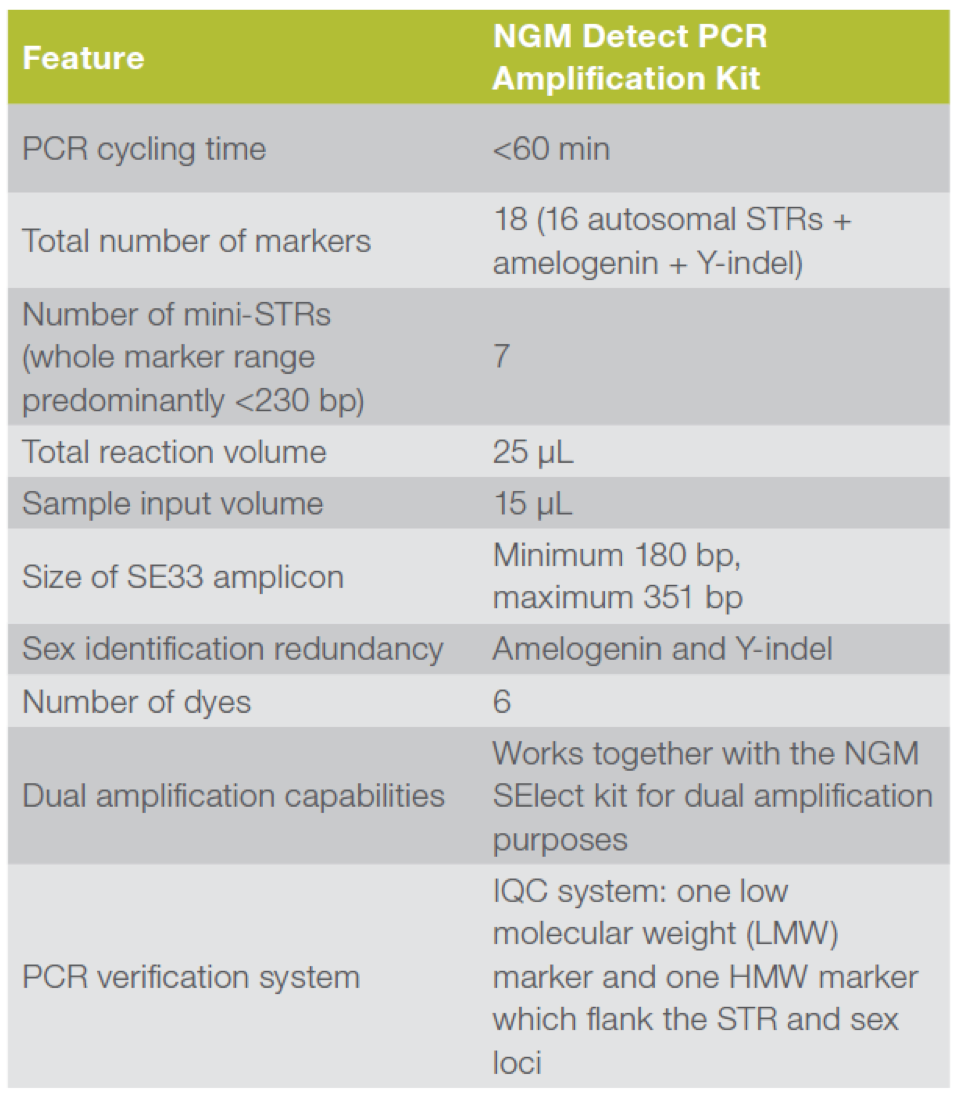 You can also learn more about maximizing information from challenging casework samples, such as bones, in this application note.
For Research Forensic or Paternity Use Only. Not for use in diagnostic procedures. For licensing and limited use restrictions, visit thermofisher.com/HIDlicensing.