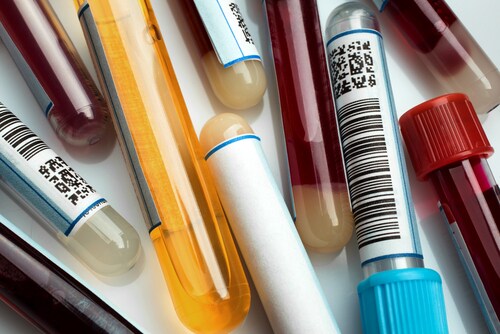 Effective resource management includes knowing what is in stock and being able to find it. For biobanks, this means employing a robust biosample identification system that assigns unique biospecimen identifiers to each sample and aliquot. For stand-alone biobanks, this process is relatively straightforward, especially where a system is already implemented. For biobanks that deal with multiple institutions and for those considering setting up a system from scratch, this informative paper based on a real-life scenario by Nussbeck et al. (2014) provides a step-by-step process to follow.1
Although best practice guidelines from a number of biobanking organizations such as ISBER (International Society for Biological and Environmental Repositories) and the Biorepositories and Biospecimens Research Branch of the NCI (National Cancer Institute) exist, there are no mandatory requirements for what information should be included on a label. The only suggestions are that biospecimen labels should not contain identifiable details of the donor and that each aliquot should have its own unique identifier. To be successful, the biospecimen identification system chosen must integrate fully with the biobank's quality management system in addition to working seamlessly within its information technology (IT) infrastructure and workflows already in place. In this way, biobank managers can locate and track biospecimen distribution effectively and efficiently, and ensure that associated data accompanies each sample.
There are a number of methods for identifying biospecimens and registering them in the biobanking recording system. These range from completely manual systems with handwritten labels recorded in handwritten ledgers, to fully automated systems based on complex digital data collection and recording. According to surveys, most biobankers use 2-D printed labels holding text, bar codes or linear bar code identifiers attached to each container to identify biospecimens. Other options include laser etching on vessel walls, inserting data in DNA or using radio-frequency identification.
Nussbeck et al. provide a handy how-to guide for setting up a system, with information also available online in the paper's supplementary materials. It references the process taken by an existing biobank when setting up a biospecimen identification system from scratch. The authors note that this process took the equivalent of 2.5 full-time positions for more than a year to implement alongside IT infrastructure requirements.
The authors identify the following key stages in the process.
Create a description of the biobank, including its size, type and scope (current and planned).
Analyze biobanking workflows from sample donation through to withdrawal of consent, or to when a sample and its data are used in research.
Establish requirements for analysis that labeling should answer; this step will involve interviewing stakeholders for their documentation and IT needs. As a second step, this may require prioritizing stated needs and acknowledging limitations within the system.
Examine biospecimen identification integration within the biospecimen management system for labeling requirements and determine how it will support the IT workflow.
Validate system operation within the existing or newly established IT infrastructure, using training sessions and manuals to familiarize staff in conjunction with vendor or IT department input.
In addition to breaking down the process into manageable steps, Nussbeck et al. also offer useful hints and tips. They base this on the experience of implementing a novel biospecimen identification system within an existing biobank. They suggest that involving end users in planning decisions during the project is a vital step, as it encourages participation in and ownership of the final system. The authors also advise close attention to existing guidelines and best practices where available during the project. They consider that the system described should be suitable for smaller biorepositories and for those with limited funds.
Reference
1. Nussbeck, S.Y., et al. (2014) "How to design biospecimen identifiers and integrate relevant functionalities into your biospecimen management system," Biopreservation and Biobanking, 12 (pp. 199–205). doi: 10.1089/bio.2013.0085