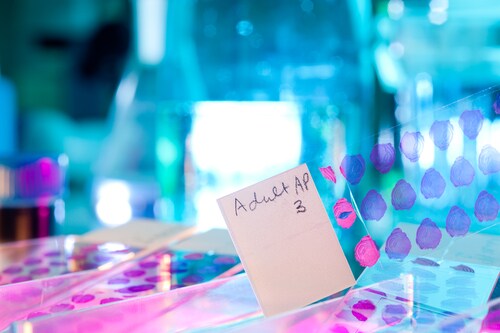 In the present day, handling human organs in a biobank or transplant setting is often a delicate process. Nwabueze calls for proprietary laws in England and Wales to extend to situations involving human organs.1 He explains several situations in which usage of human samples can muddle governing laws.
While human organs and body parts may not fully fit the definition of property, particularly since it is illegal to buy or sell them and it can be difficult to determine ownership, Nwabueze maintains that property-based claims are the best fit for directing proper usage and preventing misuse.
Nwabueze considers that a surviving family member has some proprietary interest in the body of the decedent. In the late 1800s, people regarded dead bodies as sacred. Ecclesiastical leaders had jurisdiction over handling and burial, with no property rights extending to the church or to the deceased themselves. Today, the next of kin exerts some proprietary rights when they make decisions regarding burial. Questions still arise as to how far that possession extends, particularly in the case of postmortem organ donation.
Nwabueze describes a case in the late 1990s where a coroner's assistant came under fire for misappropriating eyes from cadavers. The doctor removed corneas from cadavers for use in his private eye bank without the knowledge of or consent from the deceased person's family. Similarly, there are situations where an individual agrees to donate organs following their death, but the next of kin does not agree, and others where a deceased person has given no indication either way. In these cases, the decision falls to the family, who are counseled to keep the deceased person's feelings in mind when they make these decisions.
In the past, some have argued that exerting work on or applying skill to the human body creates some degrees of possession. Nwabueze gives an example of a doctor who kept a stillborn fetus, which he removed and preserved to display in his office. A more famous example is the case of Henrietta Lacks. Doctors took tumor samples and then cultured them in mass production without permission from Lacks. The doctors also shared the cell line with other investigators many times over following her death, without permission from her family. The doctors involved assumed possession over the cell line derived from the tumor sample since they exerted the work in culturing and storing the cells, and did not consider that Lacks had ownership over her own tumor samples.
In contrast to excised organs and body parts, Nwabueze explains that renewable products of the body, including urine, blood, hair and feces, almost never have proprietary laws applied. Cases involving sperm samples, while technically a renewable product (in most cases), are sometimes difficult to interpret. Nwabueze describes an example where cancer patients entrusted sperm samples to a sperm bank prior to chemotherapy treatments to preserve future fertility. During storage, the liquid nitrogen tanks malfunctioned, damaging samples. Patients argued that the sperm bank was negligent. However, they could not prove negligence since there was no direct personal injury nor damage to property, since sperm could not be considered property. A judge in the appeals court argued that sperm was indeed property because the sperm bank was storing it for the patients' future use. In another situation involving banked sperm, courts argued whether a man's sperm could be given to his partner following his death. The courts determined that the sperm qualified as property subject to probate administration since it was held for the treatment of his partner, to whom it was eventually bequeathed.
Nwabueze believes that the key to deciding appropriation is to determine the following:
why there should be any proprietary right

why a particular situation is subject to a specific right

who should have the proprietary rights
Reference
1. Nwabueze, R.N. (2016) "Proprietary interests in organs in limbo," Legal Studies, 36(2) (pp. 279–301), doi: 10.1111/lest.12108.