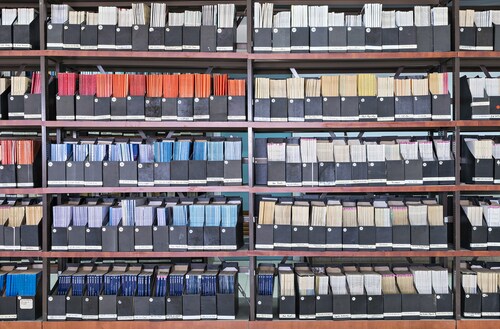 Bioresources, described as systematically cataloged collections of biological data kept either with or without the relevant biosamples, are valuable assets for the research community. However, this value is not reflected in the way that bioresources are cited in primary research papers. Since citation is not standardized, indexing tools for publications cannot accurately search and retrieve data on bioresource use. Bravo and coauthors (2015)1 recently published an account showing how researchers familiar with the field are attempting to improve the system by implementing standardized methods for citing bioresources within primary research papers.
Some of the key factors encouraging this change in citation standards are improving traceability, encouraging sharing of the resources contained, and recognizing the value and relevance of what bioresources provide to research. Although document repositories such as PubMed index papers according to subject, with full retrieval for abstracts and many other details, they are not fully enabled to report correctly on bioresource use. The authors believe this seriously hampers onward research.
The BRIF (Bioresource Impact Factor) initiative comprises several different strategies for improving the citation of bioresources in research papers. One of these is CoBRA—Citation Of Bioresources in journal Articles—which is in development by the BRIF journal editors subgroup. Part of this process involves creating a checklist that ensures correct bioresource citation in the abstract, materials and methods, discussion, references, and other areas of a primary research paper. By developing a method for correctly identifying bioresources used for primary research, the BRIF initiative hopes to improve search and retrieval data.
According to CoBRA guidelines, each bioresource should be referenced through unique digital identifiers. An identifier could be, for example, the DOI for the "marker paper" that describes the initial setup for the biobank, biorepository or databank. To help implement this strategy, BRIF workgroups have established an open access, continually publishing journal, the Open Journal of Bioresources. It publishes the marker papers that describe setting up bioresources, thus providing each resource with a unique digital identifier that can be indexed for search engine retrieval.
In addition to developing guidelines through CoBRA, BRIF subgroups are also actively engaging with the science editing world, establishing connections with editors to both gather feedback and promote use of the standardized format. The European Association of Science Editors (EASE) has already adopted the BRIF recommendations for bioresource citation.
Although the guidelines for bioresource citation require proactive implementation by both writers and editors, they should enable tracking by consistent citation practices if widely adopted. Bravo et al. consider that improving the quality of reporting on bioresource use in publications should increase its value to the research community.
More details can be found on the BRIF website.
Reference
1. Bravo, E., et al. (2015) "Developing a guideline to standardize the citation of bioresources in journal articles (CoBRA)," BioMed Central Medicine 13(33), doi: 10.1186/s12916-015-0266-y.