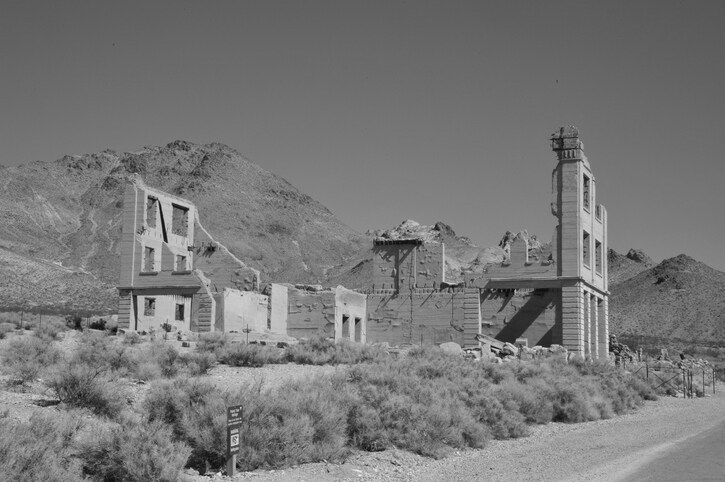 Whether you attended the American Exploration and Mining Meeting last month in Reno, Nevada, or not, you may be interested in learning a little bit about the history of mining and minerals in that state.
First, it's known as the Sagebrush State and the Battle-Born State, but you probably know Nevada by a third nick-name: the Silver State.
According to State Symbols USA, the "nickname for Nevada is The Silver State, dating from the Nevada silver rush days of the mid 1800's. At that time silver was literally shoveled off the ground in Nevada; heavy gray crusts of silver had formed on the surface of the desert over millions of years and were polished by dust and wind to the dull luster of a cow horn (called 'horn silver'). A big silver bed could be tens of meters wide and more than a kilometer long."
A decade ago, the US Mint's bicentennial commemorative quarter for Nevada featured wild mustangs, mountains, a rising sun, sagebrush, and the state's nickname: The Silver State. You can learn more about silver in this Infographic: 9 Fast Facts About Silver.
The Nevada Mining Association credits silver deposits as the key to statehood and a driving force in the state's economy in the mid-nineteenth century.  And mining is still vital to their economy today.  The Nevada mining industry directly employed over 11,000 workers in the metal ore mining sector as listed in its most recent 2015 report. According to that report, Nevada's production of gold accounted for 77.6% of the U.S. total and helped make the U.S. the fourth leading gold producer in the world in 2015. Nevada alone accounted for 5.4% of world production of gold.
There are presently 24 metal mine locations and 24 industrial mineral mine locations. You can access a map of the Nevada mine locations here. The map was compiled by the Nevada Bureau of Mines and Geology (www.nbmg.unr.edu), and the Nevada Division of Minerals (www.minerals.state.nv.us).
As in any mining operation, miners seek solutions for rapid geochemical analysis that will enable them to increase discovery success rates, identify drill targets quickly, make on-site decisions about whether to stop or continue drilling, and decide where to focus on the grid. Miners must also get an accurate report to the capital markets as fast as possible.   Portable X-ray fluorescence (XRF) analyzers can make a critical difference in mining exploration and production. These analyzers provide rapid, on-site qualitative screening directly in-situ or lab-quality quantitative analysis on prepared samples, bypassing the costly and time-consuming process of sending samples to off-site laboratories and waiting days, or even months, for critical data. With rapid sample analysis, you get real-time geochemical data to guide drilling decisions, enable high-productivity operations, and gain a competitive advantage.
You can learn more about mine exploration technology in our Cement, Coal, and Minerals online Learning Center.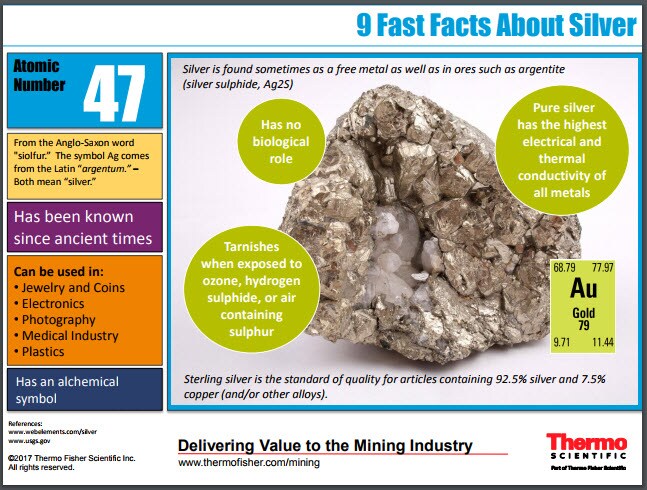 Download the Infographic: 9 Fast Facts About Silver.