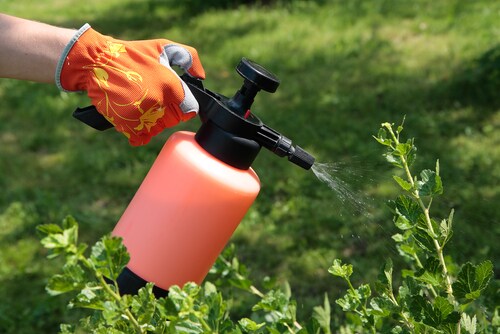 Bacteria are valuable sources of the active ingredients found in many commercial and therapeutic preparations used globally, including antibiotics and insecticides. Harvesting these compounds requires careful attention to optimal growth conditions in order to switch the micro-organisms into the correct synthetic pathways. Yang et al. recently characterized the proteome of Saccharopolyspora spinosa, a Gram-positive, soil-derived actinomycete that produces spinosad, which used worldwide as an effective yet safe biodegradable insecticide.1 Spinosad forms as a secondary metabolite during fermentation, and this paper details the proteomics approach to investigate regulatory proteins involved in pathways at different points in the growth cycle.
The scientists established cultures of S. spinosa CCTCC M206084 in liquid fermentation conditions suitable for spinosad production, harvesting the cells on days 2, 4, 8 and 12. These coincided with salient growth curve points and alterations in spinosad production. Once harvested, the scientists ground the whole cells before digesting the proteins with trypsin. They then examined these trypsin digests with two-dimensional liquid chromatography–tandem mass spectrometry (2D LC-MS/MS), using an LTQ Orbitrap XL hybrid ion trap–Orbitrap mass spectrometer (Thermo Scientific). The team analyzed data using Xcaliber software (Thermo Scientific) and searched against the S. spinosa protein database.
The researchers also used a slightly different pre-LC-MS/MS step, separating the cell proteins using sodium dodecyl sulfate–polyacrylamide gel electrophoresis (SDS-PAGE) and in-gel trypsin digestion to prepare their samples for further mass spectrometric analysis. Using a modified protein abundance index, the team examined differential trends in protein expression, confirming their findings in six genes using quantitative real-time polymerase chain reaction (RT-PCR) assays. They also confirmed protein identities using Western blotting with specific antibodies.
From the data, the team identified proteins from the following time points: 1,090 at d2, 1,166 at d4, 701 at d8, and 509 at d12, reflecting the logarithmic growth phase (T1), early (T2) and late stationary (T3) phases, and the decline phase (T4), respectively. Overall, they identified a total of 1,579 unique proteins during the experiments.
Yang et al. then used KEGG functional analysis and the Gene Ontology database to group the proteins according to cellular function and pathway involvement. Most proteins were involved in primary (25.33% of the total), rather than secondary (16.59%), metabolic pathways.
Although they noted that abundance was low, the researchers were able to construct a heat map of the 54 proteins connected with spinosad synthesis, classifying them into five clusters: polyketide biosynthesis, rhamnose biosynthesis, forosamine biosynthesis, polyketide bridging and a miscellaneous group (comprising agents possibly involved in spinosad synthesis). Through examination of differential expression of these protein clusters, Yang et al. predict that the earlier T2 phase of growth is important for peak spinosad/secondary metabolite production. They confirmed these findings with RT-PCR and Western blotting, identifying three enzymes—5-methyltetrahydropteroyltriglutamate-homocysteine S-methyltransferase (MHSM), cyclic nucleotide-binding domain-containing protein (CNDP) and glutamine synthetase (GS)—as putative key regulators of spinosad biosynthesis in S. spinosa.
The authors conclude that their results give a good overview of the regulatory framework in S. spinosa involved in the synthesis of spinosad, suggesting that further work with gene knockout models could lead to enhancement of culture conditions essential for secondary metabolite synthesis.
Reference
1. Yang, Q., et al. (2014) "Differential proteomic profiling reveals regulatory proteins and novel links between primary metabolism and spinosad production in Saccharopolyspora spinosa," Microbial Cell Factories, 13 (p. 27), doi:10.1186/1475-2859-13-27.
Post Author: Amanda Maxwell. Mixed media artist; blogger and social media communicator; clinical scientist and writer.
A digital space explorer, engaging readers by translating complex theories and subjects creatively into everyday language.