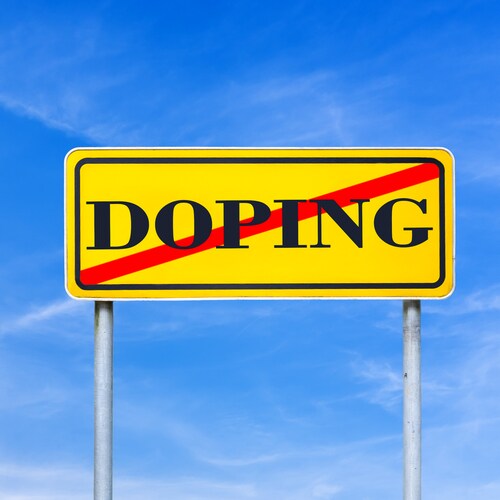 Polysaccharide-based plasma volume expanders (PVEs), including hydroxyethyl starch (HES) and dextran, have clinical utility for the treatment of hypovolemia and hemorrhage. The World Anti-Doping Agency includes these compounds on its Prohibited List due to the abuse potential by athletes seeking to prevent dehydration or conceal blood doping. Urinary screening options for PVEs include colorimetric microtiter plate assay and mass proteomics-based methods, with liquid chromatography–mass spectrometry (LC-MS) emerging as the first choice for doping control protocols because of its suitability for detecting polar and high molecular weight compounds. Recently, Esposito et al. used a dilute-and-shoot method to compare urinary excretion profiles of HES and dextran using full-scan LC-MS with in-source fragmentation (isCID) and without (FSMS).1
The team acquired excreted urine samples from patients who received Volulyte (HES, 500 mL) or Rheomacrodex (dextran, 500 mL). They adapted a previously reported method2 for the hydrolytic extraction of HES and dextran oligomers before performing LC-MS using an Accela LC system coupled to a Q Exactive hybrid quadrupole-Orbitrap mass spectrometer (both Thermo Scientific). For method validation, the researchers spiked ten blank urine samples with HES and dextran over a concentration range of 10 to 1,000 µg · mL−1 and constructed calibration curves. They also analyzed samples containing common doping agents to establish selectivity, along with diabetic samples to evaluate endogenous oligosaccharide excretion.
The researchers reported a large number of metabolites in the excreted urine samples, with a wide distribution of diagnostic ions across the scan range. For each compound, the team selected three high-abundance ions detectable in both FSMS and isCID modes that were representative of a range of m/z values. For HES, the ions selected were [Glu2HE1-H2O+H]+, which was detectable up to 72 hours post-administration in both modes, [Glu5HE3-H2O+H]+, which was detectable up to 24 hours post-administration in isCID mode, and [Glu9HE4-H2O+H]+, which was only detectable up to 6 hours post-administration. The dextran ions [Glu3-H2O+H]+, [Glu6+Na]+ and [Glu10+Na]+ were all detectable up to 24 hours post-administration with FSMS and up to 48 hours post-administration in isCID mode.
During method validation, both HES and dextran were undetectable without isCID due to their relatively high molecular weights (130 kDa and 40 kDa, respectively). For this reason, the researchers partially hydrolyzed both compounds to produce samples suitable for injection into the mass spectrometer. For sensitivity measurements, they selected the HES ion [Glu2HE1-H20+H]+ and reported a low limit of detection (LOD) of 10 µg · mL−1 in isCID mode, which is consistent with previously reported data. By comparison, the lowest LOD for the same ion in FSMS mode was 500 µg · mL−1. The team reported an insignificant matrix effect (with slight tendency toward ion enhancement) for HES and no interference in blank samples or samples containing either diabetic urine or urine positive for other doping agents, rendering the method selective.
Selectivity proved more complicated for dextran due to the potential for false positives from endogenous oligosaccharides. The team confirmed the previously reported 500 µg · mL−1 detection threshold for isCID screening,3 which they deemed reliable for distinguishing between natural excretion and recent (<12 hours) dextran ingestion. An LOD threshold for FSMS mode was not defined. The team reported ion suppression of 40% and no interference in samples containing urine positive for other doping agents. However, they noted high oligosaccharide concentrations in diabetic urine screened in both modes; in such cases, the researchers recommend retrospective, post-targeted analysis with multiple diagnostic ions to confirm suspected dextran ingestion.
In comparing the urinary excretion profiles of these two compounds, Esposito et al. report on the first application of Orbitrap-based technology for the detection of polysaccharide-based PVEs. They note that the full-scan platform offers clinicians the option to pre-confirm the presence of HES or dextran in suspicious samples by monitoring metabolites and diagnostic ions.
References
1. Esposito, S., et al. (2014, June) "Investigation of urinary excretion of hydroxyethyl starch and dextran by UHPLC-HRMS in different acquisition modes," Biology of Sport, 31(2) (pp. 95–104), doi: 10.5604/20831862.1096045.
2. Gallego, R.G., and Segura, J. (2004) "Rapid screening of plasma volume expanders in urine using matrix-assisted laser desorption/ ionisation time-of-flight mass spectrometry," Rapid Communications in Mass Spectrometry, 18 (pp. 1324–30).
3. Guddat, S., et al. (2008) "Rapid screening of polysaccharide-based plasma volume expanders dextran and hydroxyethy starch in human urine by liquid chromatography-tandem mass spectrometry," Biomedical Chromatography, 22 (pp. 695–701).
Post Author: Melissa J. Mayer. Melissa is a freelance writer who specializes in science journalism. She possesses passion for and experience in the fields of proteomics, cellular/molecular biology, microbiology, biochemistry, and immunology. Melissa is also bilingual (Spanish) and holds a teaching certificate with a biology endorsement.