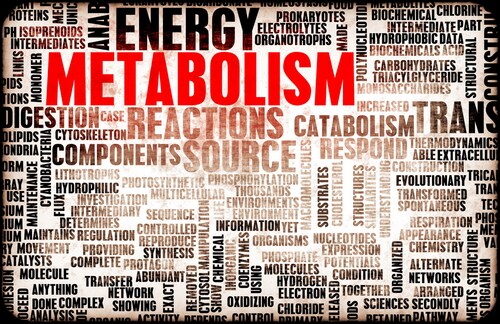 Inborn errors of metabolism are also known as congenital or inherited metabolic diseases. They are usually caused by deletion or mutation of a single gene coding for a vital enzyme, thus blocking the metabolic pathway at a crucial step. This results in the build-up of intermediate products that are either toxic or interfere with cell function, or in the failure to create compounds essential for life. Symptoms range from failure to thrive, organ failure, neurological defects and cancer, to sudden death.
Patients with inborn errors of metabolism frequently present with symptoms during childhood, although depending on the severity of the enzyme deletion and the pathway affected, diagnostic signs may not be apparent until adulthood. One Canadian study showed that inborn errors are present in 40 individuals per 100,000 live births.1 For this reason, newborns are routinely screened just after birth with a simple heel prick to collect blood spots. These are then assayed for a range of compounds, including amino acids and acylcarnitines, that are indicative of compromised metabolic pathways.
Routine screening is therefore an extensive undertaking, requiring the handling of multiple samples and testing for an array of analytes. Faster methods that can accurately handle multiple test parameters more efficiently—such as liquid chromatography–tandem mass spectrometry (LC-MS/MS)—are replacing routine methodology, incorporating antibody-based immunoassay in diagnostic laboratories. With the processing of multiple samples and assaying of an array of analytes, however, data processing is now the limiting factor.2
Thermo Fisher Scientific scientists Claudio De Nardi and Marta Kozak, along with the Medical University of Vienna's David Kasper, recently presented an analysis of a beta software package and experimental workflow designed to streamline post-analysis data processing for assays of inborn errors of metabolism.3 Their method eliminated several manual data acquisition and processing steps, thus reducing total assay time.
The scientists assayed dried blood spot samples using an established LC-MS/MS workflow. They detected the analytes, amino acids and acylcarnitines, by scanning the prepared samples in a triple quadrupole mass spectrometer operating in selected reaction monitoring (SRM) mode.
First, De Nardi et al. extracted the proteins from the dried blood spots' sample cards, then derivatized them for proteomic analysis via LC-MS/MS. Internal standards and quality controls were treated in a similar manner. Using open-tube flow injection, an automated process that introduces the digested samples into the liquid chromatography system, the scientists could process samples at a rate of one every three minutes.
Running a triple quadrupole mass spectrometer in SRM mode generates vast amounts of spectral data for processing. The experimental set-up used by the team captured one parent/fragment ion transition for each of the analytes, quality controls and standards. Previously, scientists performed data analysis manually by extracting raw data from MS chromatogram files and pasting them into Excel spreadsheets for the final multi-step calculations.
Using the new software, the scientists instead extracted the raw data directly, thus eliminating potential errors due to transcription failures. The software automatically selects peak area, and analyte concentrations are derived from comparison with internal standards from the raw data files. In conjunction with user-defined acceptance ranges, the software can then calculate results or flag suspicious samples using a customized formula. This process removes several steps compared to the traditional manual method, and results can be exported as text or in an Excel spreadsheet.
Comparison with manual data processing showed that results obtained from the new software workflow were in good agreement with those from traditionally processed assays. This was confirmed for over 100 analytes by five different laboratories; comparison of the two processing methods returned results within ±10% bias.
In addition to showing good agreement with the manual data processing method, the scientists comment that the automated offline data processing tool is easy to use and has an intuitive workflow. Furthermore, the elimination of manual data transfer steps decreases turnaround time and reduces potential for error.
References
1. Applegarth, D.A., et al. (2000) "Incidence of inborn errors of metabolism in British Columbia, 1969–1996," Pediatrics, 105(1) (p. e10).
2. Hawkins, R. (2012) "Managing the pre- and post-analytical phases of the total testing process," Annals of Laboratory Medicine, 32(1) (pp. 5–16).
3. De Nardi, C., et al. (2014) "Open-Tube Flow Injection Liquid Chromatography-Tandem Mass Spectrometry for In-Born Errors of Metabolism Disorder Research Using a Meta Calculation Software," poster.
Post Author: Amanda Maxwell. Mixed media artist; blogger and social media communicator; clinical scientist and writer.
A digital space explorer, engaging readers by translating complex theories and subjects creatively into everyday language.