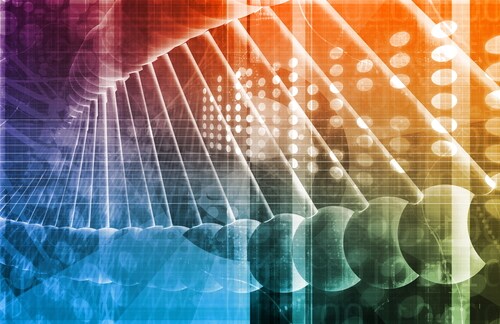 Written in R, the statistical programming language, Rosenberger et al. (2014) have developed a bioinformatics tool, aLFQ, that aims to ease the acquisition of absolute protein quantitation from label-free mass spectrometric (MS)-based proteomics data.1 Their freely available software tool, which packages algorithms for automated data analysis and error estimation, is available online to the proteomics research community.
Although relative protein quantitation methods are commonly used to compare levels within samples, they aren't suitable for analysis across datasets or for considering the abundance of different proteins within a large-scale experimental design. Techniques such as stable isotope labeling exist but are not widely accessible. The more accessible label-free quantitation approach is within reach for a greater number of researchers, but methods for absolute quantitation are scarce. Additionally, often the methods that are available for absolute quantitation each require their own analytical framework for analytical output.
For this reason, Rosenberger et al. developed aLFQ as a bioinformatics tool that utilizes existing label-free estimation methods such as TopN, iBAQ and SCAMPI, among others. The team created the tool in R as a modular S3 package, comprising three main modules: the import, ProteinInference and AbsoluteQuantification modules, which also describe the workflow involved in outputting quantitative data from a label-free liquid chromatography–tandem mass spectrometry (LC-MS/MS) experiment.
First, within the import module, the user uploads data from the files created during quantitative label-free LC-MS/MS. From this, aLFQ generates its own generic data structure for output. From this structure, the ProteinInference module combines different protein intensity estimation tools (TopN, iBAQ, etc.) and outputs measurements based on peptide or precursor intensities, spectral counts and transition intensities. This module enables direct comparisons.
Finally, the AbsoluteQuantification module makes the data available as a protein-abundance estimation, with error calculation included. It calculates these from regression analysis of a linear correlation involving predefined anchors (proteins and peptides).
In addition, Rosenberger et al. have made an example dataset with workflow available for interested researchers, giving command line instrudbgbctions within their research paper.1 The program lives at http://www.cran.r-project.org, found under Packages > Table of Packages for ease of access—yet another open access tool for the researcher's proteomics arsenal!
Reference
1. Rosenberger, G., et al. (2014) "aLFQ: An R-package for estimating absolute protein quantities from label-free LC-MS/MS proteomics data," Bioinformatics, 30 (pp. 2511–13), doi: 10.1093/bioinformatics/btu200.
Further Reading
aLFQ is written in R and freely available under the GPLv3 from CRAN: http://www.cran.r-project.org
Learn about the statistical programming language, R, here: http://www.r-project.org
Post Author: Amanda Maxwell. Mixed media artist; blogger and social media communicator; clinical scientist and writer.
A digital space explorer, engaging readers by translating complex theories and subjects creatively into everyday language.