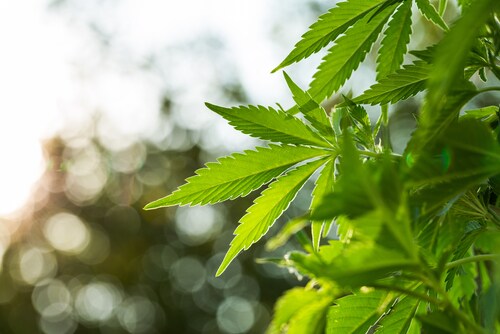 Drugs and drug-related violence and hospital admissions are an ongoing issue in many countries. Complicating matters are emerging "legal highs" from new herbal products containing synthetic cannabinoids.In Europe, the European Monitoring Centre for Drugs and Drug Addiction (EMCDDA) detected 130 different synthetic cannabinoids. These drugs, often sold as herbal smoking blends mimicking the effects of Δ9-THC, the main active component of cannabis, are emerging at an alarming rate and are difficult to detect, making legal control a challenge. They are also more potent than Δ9-THC and have higher rates of adverse effects. Habala et al. (2016) describe a method using a direct analysis in real time (DART) ionization source together with mass spectrometry (MS) to screen synthetic cannabinoids.1
The researchers used eight samples of "street" herbal mixtures (leaves, stems and flowers) as well as solid powdered samples of pure cannabinoids. They performed a DART analysis in positive ion mode with a grid electrode voltage of 150 V, helium gas with a flow rate of 3 L/min, and a heater temperature of 400ºC. The team used an LTQ Orbitrap XL Hybrid Ion Trap-Orbitrap mass spectrometer (Thermo Scientific) in the full-scan mode (m/z range 50–500) for MS.
All of the herbal mixtures and all parts of the plants contained synthetic cannabinoids. Leaves, however, showed the highest spectral abundance of synthetic cannabinoids. Habala et al. identified six different cannabinoids, both separately in and combinations. They note that the advantage of using DART-MS analysis is that it allowed them to detect synthetic cannabinoids in herbal matrices directly without any sample preparation or solvent extraction.
Reference
1. Habala, L., et al. (2016) "DART–LTQ ORBITRAP as an expedient tool for the identification of synthetic cannabinoids," Legal Medicine, 20 (pp. 27–31).
Post Author: Miriam Pollak. Miriam a Nutritionist specialising in women's health and works from her Bondi Beach clinic. She is also currently completing her Masters by research in nutrition.
Prior to this, Miriam majored in neuroscience as an undergraduate before completing a post graduate degree in science communication. She spent over a decade working in science communication and medical research, collaborating with some of the best oncologists and researchers in Australia and the U.S.