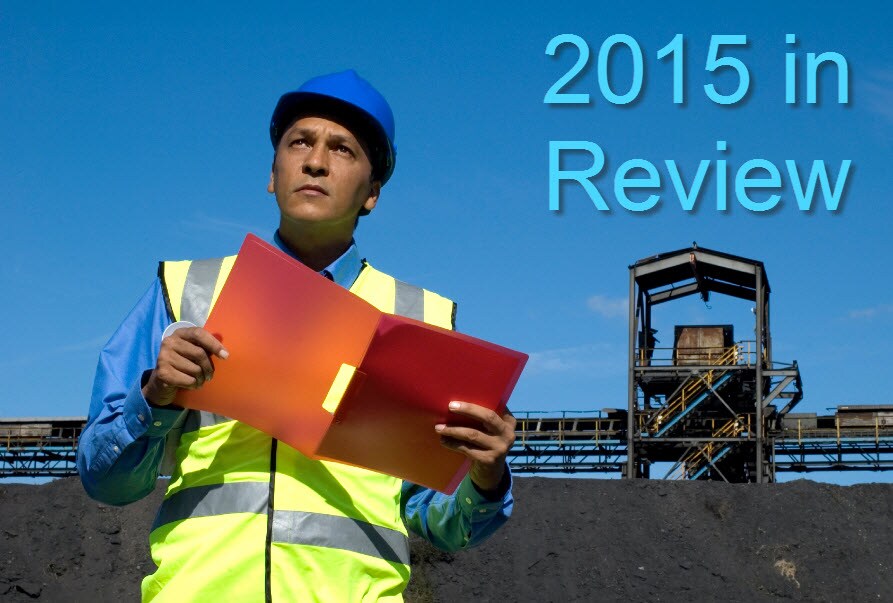 The past several years have been interesting for the oil and gas industry. While the increased practice of fracking produced record amounts of natural gas, this surplus, combined with constant OPEC output, caused prices to plummet starting in 2014. Several Advancing Mining blog posts have covered topics related to these developments; here we'll summarize a few of them.
The growth in tight oil production has been so rapid that the U.S. Energy Information Administration estimated U.S. production at 2.2 million barrels per day in December 2012. EIA's current estimate of unproved U.S. tight oil resources is 58 billion barrels. But is it too much of a good thing? As stated, the abundance drove prices down and while consumers are rejoicing over the reduced energy costs, many industries besides the oil and gas industry are feeling the pain.
One example is the frac sand business. As oil and natural gas prices declined, companies began operating fewer rigs, and therefore demanding less frac sand. A recent article on Oil and Gas Investor describes a proppant market swimming in a surplus of product, with demand continuing to decrease. An article on Industrial Minerals, Frac Sand 2015: Will there be blood? points out that proppant demand has fallen by 40% since last year, with only 2.8m tonnes sand sold in June 2015 and production running at just 50% of capacity. Read What Lies Ahead for the Frac Sand Industry? to learn about how frac sand producers are developing innovative solutions to stay afloat in this challenging economic climate.
In other industries, the ready availability of shale gas is good news. Natural gas is used as a feedstock in the manufacture of a number of chemicals and products, particularly in the plastics industry. The EIA report, The Rising Competitive Advantage of U.S. Plastics states, "Companies are capitalizing on the U.S. shale advantage. ACC is tracking more than $130 billion dollars of new investment in chemical manufacturing capacity that has been announced (since 2010) to be put in place over the next decade." Read Shale Gas Production Grows, Industry Benefits.
Despite increasing attempts at regulation, fracking remains widely practiced but embattled in the United States. Fracking is regulated at the state, rather than federal level; 19 states have introduced their own legislations which typically cover pre-drilling, groundwater and surface water contamination, and disposal of liquid and solid wastes. Opponents of fracking maintain that it contaminates drinking water and the environment. Proponents claim that faulty execution, poor well construction, and lack of oversight are to blame rather than the practice of fracking itself. Read An Overview of Fracking Policies in the United States.
In Europe, the regulatory environment is more strict, development is prohibited in some countries, and land is owned by the state. Despite the desire to become independent of Russian energy and the high price of natural gas in Europe, fracking opponents appear to be winning. Europe's environmental groups hold seats in legislatures, and people are more densely packed on the land in Europe than in the U.S., fueling "not-in-my-backyard" protests, explains Fracking in Europe: Fighting the Revolution. Environmental concerns are so prevalent in Europe that only a handful of countries are actively pursuing shale gas resources. Read Can the Fracking Boom Spread Beyond the United States?
For more news and information about the oil and gas industry, subscribe to Advancing Mining.