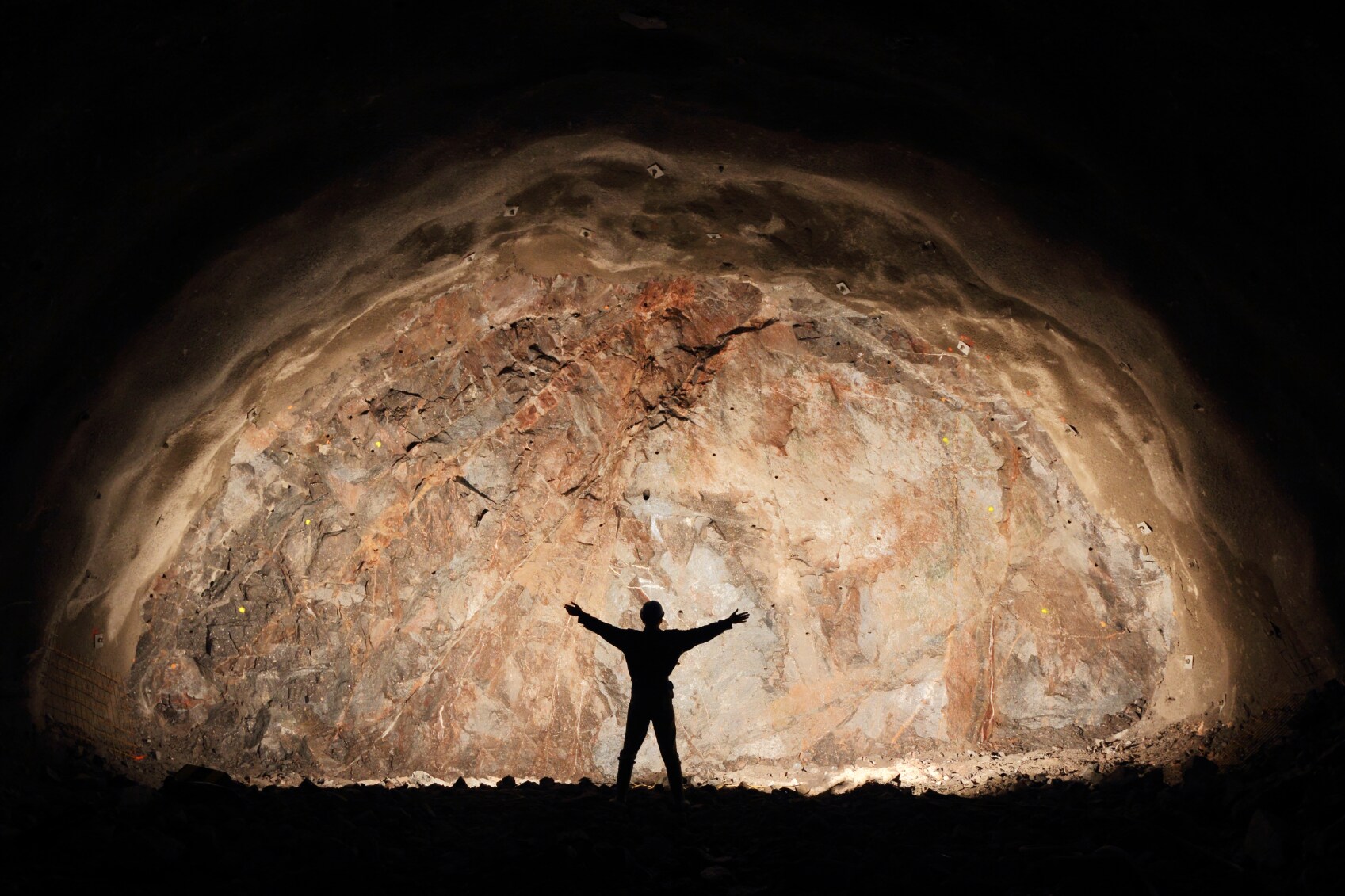 Metals and minerals permeate every aspect of our lives, from virtually all of the consumer products we use to the industries that manufacture these products, to the construction, transportation, and distribution infrastructures that keep it all running. To give you an idea of the scale of the natural resources we use, read our previous post, We Should Be Thankful for Our Bounty of Minerals, which states that the average person in the United States uses more than 48,000 pounds of minerals each year over the course of a lifetime.
Given this vast consumption, mining companies are under constant pressure to quickly identify and recover the most economically viable resources in order to meet the demand. The techniques they use to accomplish this include determining ore boundaries and drilling targets, developing geochemical maps, performing grade control, and other key exploration operations. You can learn more about these strategies on our Mining Community pages.
Successful mining operations yield metals and minerals with important consumer and industrial uses. Here are six common mined elements that we use every day.
Copper
According to Copper Compendium, Part 2: Copper is Key in the Modern Age, copper is useful in a wide range of industrial and high-technology applications thanks to its superior electrical conductivity. Copper, which is a major metal found in ore deposits around the world, is used for commercial and residential wiring, power cables, information systems, generators, motors, transformers, and renewable energy production systems. The U.S. Geological Survey 2015 Mineral Commodity Summary breaks down copper and copper alloy usage as: building construction, 43%; electric and electronic products, 19%; transportation equipment, 19%; consumer and general products, 12%; industrial machinery and equipment, 7%. Further reading: Mining Copper: Meeting the Demand for the World's Most Useful Metal.
Nickel
The USGS 2015 Nickel Commodity Summary lists end uses for nickel as: transportation and defense, 34%; fabricated metal products, 20%; electrical equipment, 13%; chemical and petroleum industries, 7% each; construction, household appliances, and industrial machinery, 5% each; and other, 4%. According to Nickel Exploration Continues: New Deposits May Have Big Potential, global production of austenitic stainless steel was at an all-time high in 2014, which may be why despite current weak prices and an oversupply of the metal, mining companies continue to pursue new nickel projects. Nickel is a naturally occurring, lustrous, silvery-white metallic element that occurs extensively in the earth's crust.
Steel (Iron Ore)
Steel, which originates from iron ore, is found in nearly every building, bridge, vehicle, appliance, and machine. According to the World Steel Association, more than 1,500 megatonnes of steel are produced annually, worldwide. View the INFOGRAPHIC: 5 Industries Where Steel is the Star.
Lithium
Lithium occurs in a number of pegmatitic minerals, but due to its solubility as an ion, is present in ocean water and is commonly obtained from brines and clays. Lithium ion (Li-ion) battery cells are being used in numerous applications, from automobiles and other transport applications to portable electronics. Lithium is a soft silver-white metal that is mined. Read Lithium Mining Today May Influence What You Drive In the Future to learn about the growing demand for lithium and other Li-ion battery raw materials to supply hybrid and electric cars, as well as current and potential methods for mining lithium.
Rare earth elements (REEs)
Rare earth elements are a series of chemical elements, which are found quite abundantly in the Earth's crust — but are rarely concentrated into mineable ore deposits. Due to their unique optical and magnetic properties, REEs are used in consumer electronics such as televisions, tablet computers, cameras, and mobile phones, as well as automobile catalytic converters and rechargeable batteries. With the growing popularity of hybrid cars and other green products, rare earth elements are becoming more and more important to manufacturing. Read What's So Rare About Rare Earth Elements? and view this infographic to learn more about ways rare earth elements are used.
Platinum
The Platinum Group Metals (PGMs) have several unique and valuable properties that make them indispensable for many industrial applications, as explained in Platinum Group Metals at Work: Industrial Applications. The PGMs – iridium osmium, palladium, platinum, rhodium, and ruthenium — are the densest known metal elements, are exceptionally rare, and naturally occur in the same ore bodies. An estimated one-fifth to one fourth of everything we use either contains or is manufactured with platinum, the most valuable of the PGMs.