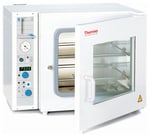 Dry up to six times faster than when using conventional units. These ovens feature excellent heat transfer and fast heating up time, minimizing operation time. A variety of options allow application-specific configurations.

Benefit from a digital control, built-in over-temperature protection and a flexible vacuum/purge/release system for a range of applications with these ovens.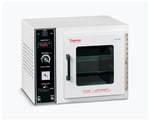 Achieve maximum temperatures of 220°C (428°F) with this flexible oven, while benefiting from two control configurations and display options.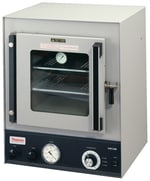 Ideal for higher temperature drying under vacuum, this vacuum ovens line provides temperatures up to 280°C, with peace of mind due to built-in safety controller and overtemperature protection.