Record Keeping & Labeling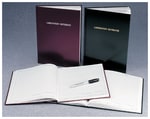 Record necessary documentation for securing patent protection. These lab notebooks feature 96 permanently sewn-in paper pages with either grid or horizontal ruled lines.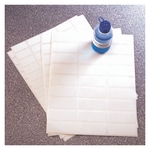 Combine these waterproof, chemical resistant labels with photocopiers, laser printers or inkjet printers. Will not wrinkle, curl or melt.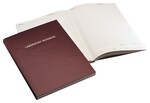 Keep process records and secure patent protection in Thermo Scientific™ Nalgene™ Deluxe Laboratory Notebooks, featuring 184 high-quality acid-free paper pages.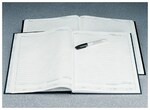 Permanently secure valuable notes and data in these hardcover case-bound paginated books featuring 100 (50 sheets) uncoated Thermo Scientific™ PolyPaper™.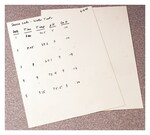 Write on Thermo Scientific™ Nalgene™ Polyolefin Plastic Paper Sheets with almost any pen, marker, type or print (does not accept pencil).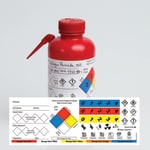 Create labels that identify a chemical and its properties using the Thermo Scientific™ Nalgene™ Polyolefin Right-To-Know Custom Labeling System.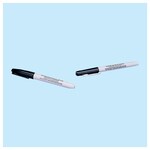 Mark on glass, plastic and metal with Thermo Scientific™ Nalgene™ Black Ink Lab Markers, recommended for use with Nalgene™ Polyolefin paper, notebooks and labels.