Critical results call for dependable labware
When the outcome of your work has the potential to change the world, the tools for the job must always be reliable. Top quality labware is an essential, yet sometimes overlooked, component of nearly all laboratory workflows. Having a lab stocked full of products you can count on will make all the difference in your discoveries and outcomes.
Whether you are just getting started or looking to purchase at scale, our selection of essential labware is sure to meet your needs.
Why choose Thermo Scientific Nalgene
Selecting the right labware for your lab can be challenging, with so many different alternatives available – including plastic versus glass. While plastic has many benefits over glass, for those who choose plastic, it is critical to select high-quality durable and reliable plasticware over cheaper, low-quality, less dependable varieties.
What our customers and partners are saying
"For every success in the lab, there's durable Nalgene lab supplies— and an even stronger scientist — behind it. These stories of innovation, quality, and sustainability show that hard work can make our wishes come true."
- Carl Tsang, Director of Laboratory Services, ARYTE Bioscienc
Read the success stories ›
In the lab with Nicole Jones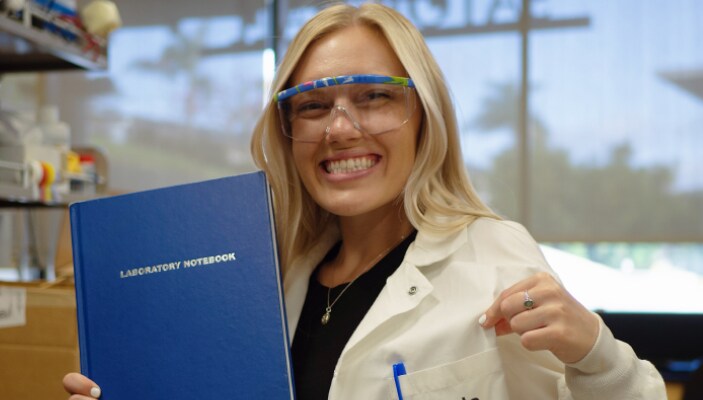 My wish: "Science is already doing incredible things. I just wish more people knew about them."
Nicole, a biology major, says she's privileged to operate lab equipment as an undergraduate. She knows that a container failure could damage a centrifuge rotor and interrupt the lab's workflow....
In the lab with Carl Tsang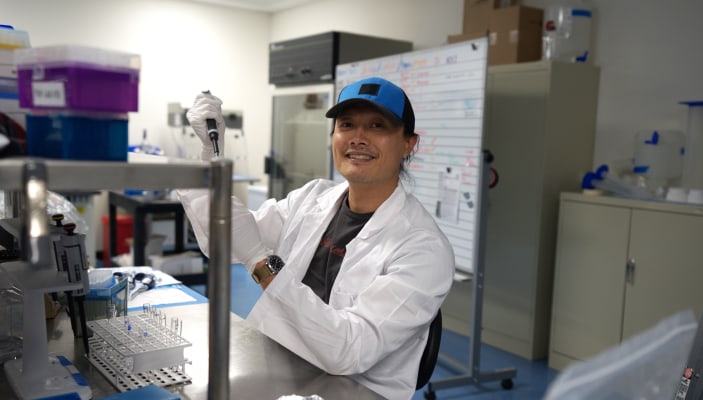 My wish: "I look at science as a way to either mitigate or alleviate some of the suffering in the world."
Years ago, Carl developed the first RNase- and DNase-free certifications. Today, his benchtop breakthroughs are fighting the pandemic...

Deciding between glass and plastic labware
Two of the main reasons for plasticwares' popularity is its unbreakable nature and compatibility with common laboratory chemicals.
Glassware's biggest drawback of accidental breakage can result in the loss of valuable samples, toxic spillages, or even injuries to the lab tech or scientist. Contamination of samples due to leaching metals or other inorganics and exposure to light are also a concern.
Some of the biggest advantages of reusable plastic labware is its non-breakable, leakproof nature. It's lightweight which makes it easier to handle and it can be reused after proper cleaning, which helps save on replacement costs and lowers the environmental impact.
High-quality resins mean low-level extractables
When plastic is the way to go, there are a lot of plastic labware choices on the market. But the quality of your work depends on using quality lab supplies that perform up to laboratory standards. Low quality plastics can contain significant amounts of additives and impurities that might leach into your solutions.
Nalgene containers are made from only the highest quality pharmaceutical, laboratory and food grade plastic materials and meet accepted ASTM and ISO accuracy standards. Our resins are selected to minimize additives and reduce potential leachables. We don't use plasticizers or fillers, and our plastics have lower total ash content – a measure of impurities – than the plastics used in competitive container offerings.
Leakproof† Nalgene bottles and closures
Nalgene bottles and their closures are engineered with a proprietary valve seal and a strong, semi-buttress thread design. If your bottle doesn't meet leak proof standards when used with it's Nalgene closure, return it to us and we'll replace it – guaranteed.
Regulatory support and certificates on demand
We understand the critical importance that Nalgene products are manufactured in ISO certified facilities and in compliance with documented quality systems from controlled and traceable high-quality materials. Documentation available on request.
Build or strengthen personal relationships
We care about your success. Whether you are just getting started or looking to purchase at scale, our support team is on hand to help you find the products you need for your workflow.

† The term "leak proof" applies to Thermo Scientific Nalgene products that meet the following criteria: a) Bottle/flask/funnel closure systems with closures smaller than 100mm, after they are filled with water, inverted, withstand air pressure of 2psig for 2 minutes, and no water escapes;. b) Bottle/funnel/flask closure systems of larger than 100mm after they are filled with water, inverted for 15 minutes, and no water escapes. Note: these tests, using other liquids, may not yield the same results. To ensure safe usage, customers are advised to test Thermo Scientific Nalgene bottles and closures under conditions of their planned applications. Thermo Scientific Nalgene products are leak proof at ambient temperature and pressure when used with their Nalgene closures
Style Sheet for Global Design System
California Proposition 65 Warning: Products manufactured with polycarbonate (PC), polyethylene terephthalate (PET), polyethylene terephthalate glycol (PETG) or polystyrene (PS) contain chemicals known to the State of California to cause cancer, birth defects or other reproductive harm.